Three Keys to Developing Successful Online Learning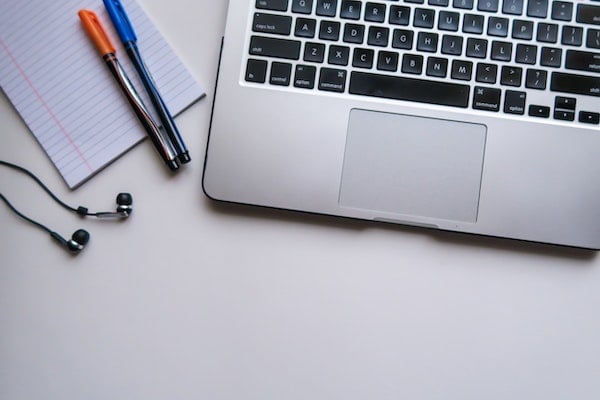 A website is not a book any more than an online course is a classroom. Yet, while we seldom confuse our expectations around what a book or website delivers, how we interact with each, the user experience we design, if we were to create one or the other, etc.—I often see people designing online learning as a replica of the classroom. The same syllabus, the same lectures, the same assignments.
While this has certainly improved over the years as approaches to digital education have matured, I really believe that the key to designing and delivering a strong digital presence to students, and supporting faculty, is understanding that online learning is not the classroom.
Designed properly, online education is actually better in many ways than the classroom experience. Among other things, it's cheaper, more accessible, more engaging, and more personalized. This is not to say that the classroom will be entirely replaced. But just as most of us no longer get the majority of our news from newspapers, in the future most of us will turn to online learning for our education.
There are three broad key areas that any institution needs to focus on in order to deliver meaningful online education: user experience, content, and community.
User experience
You walk into a classroom. There are no chairs, no desks, no lights, no projector. Is this a classroom? How would you learn here? Teach here? It would clearly be a bad user experience for everyone.
Many approaches to online education miss the importance of investing in digital infrastructure and user experience. For some reason, a digital classroom is not always seen as a requirement, and I would say that most bad experiences with online education come from the lack of a dedicated learning space. Thinking through the complete user experience for students, faculty, and staff is as important in online education as it is in the physical world.
Having a learning management system, a platform for students and teachers to learn and connect, is essential. At Berklee Online, we use an internally customized LMS, but there are a number of solutions. It's also important to note that building everything from scratch is likely unnecessary and would be prohibitively expensive for most.
Look for partners that can help you achieve your goals and build the best user experience possible. At Berklee Online, we are often working collaboratively with partners to deliver the best digital experiences to our students and, in some instances, to the other institutions' students using our award-winning curriculum and platforms.
Content
In 1996, Bill Gates wrote an essay titled "Content is King". It's a little dated, but 25 years later the overall concept explored is still relevant, and content is still king. When it comes to online education, it's incredibly important to recognize that your content is your value. It is what people are paying for; it's what will differentiate you from other institutions; it's what will create positive learning outcomes; and it's what makes online education potentially more engaging than a traditional classroom experience.
It's important to focus on developing a library of high-quality content for students and teachers to engage with. In this way, online education has more in common with Netflix than a traditional brick-and-mortar campus. To clarify, when I say high quality, I am not necessarily talking about technical excellence in production (though that's nice to strive for). High quality, to me, means content that is accurate, effective, relevant, and meaningful.
If you're going to spend money and time, it should be on creating and owning your own high-quality content. Learning management systems might come and go, but high-quality content can easily move and unlock value for you and your students, meeting them wherever they are.
Valuable content can encompass everything from written lessons, to graphics, to videos, to interactions and assignments. At Berklee Online, we design all of these elements specifically for online learning. We don't record lectures from classrooms or talking heads running through hours of content. We think about which type of content would be the most effective for the concept being taught and then design the digital experience and curriculum around that specific learning outcome.
An alternative to creating your own content, if you do not have the resources, is to make sure that you are curating the best content available. There is so much high-quality content available for free that sifting through the noise also has incredible value and can be an extremely effective approach.
Community
When I think of the classes I've taken—the certificates and degrees that I've pursued—the first thing that jumps to mind is not what I learned but the people that I met–my professors, my classmates, my friends. We all need community, and online education is no different.
At Berklee Online, we are always looking for new ways to build community, and we do this through weekly live chats, connecting students across majors, private lessons, giving personalized feedback on assignments. And we cap the number of students in a section to allow for plenty of interaction between students and faculty.
While I see the appeal of using AI to answer questions from an efficiency standpoint, and certainly MOOCs, which we spend a huge amount of time and resources developing at Berklee Online, have an incredible value for expanding access to education, sustaining the human element in online education is extremely important.
I don't see a future in which teachers are replaced or students learn alone in a vacuum. We all want to make connections, network, discover people with similar interests, learn and grow from our shared experiences. In this way, building community into your digital plan is key to its success, especially in higher education where people are often looking to network, to build a career, a future. Create opportunities for people to connect, and the online experience instantly becomes more meaningful.
Overall, it's difficult to give specific recommendations for how any one institution should deliver a strong digital experience to students. There's so much variation, and the reality is that resources can be difficult to come by.
A few years ago, I gave a presentation about video strategy. After the session, as I was packing up my laptop, someone came up to me and told me they really appreciated the insights but that they didn't have access to any of the resources or platforms that I talked about. And this is perhaps where the biggest disconnect to delivering meaningful online education occurs. You can seek to build a great user experience, develop great content and build a vibrant community, but if you don't have the institutional support– the resources–it is incredibly difficult to achieve.
I've been incredibly fortunate to work with Berklee Online, where there has always been substantial support for building an online platform to provide worldwide music education. And I hope that as digital learning is seen more as the future of education that institutions will continue to invest in the infrastructure needed to support online learning. I strongly suspect that one day it will seem a lot crazier to spend $100 million on a building rather than investing a fraction of that into an LMS. It's an exciting time. We're experiencing a transformation of education. While there are a lot of challenges and uncertainties, there's something really refreshing about discovering how much we all have to learn.
Disclaimer: Embedded links in articles don't represent author endorsement, but aim to provide readers with additional context and service.
Author Perspective: Administrator
You Might Also Like