Scale Requires Networking: How Institutions Can Ensure Their Online Offerings Are Up to Scratch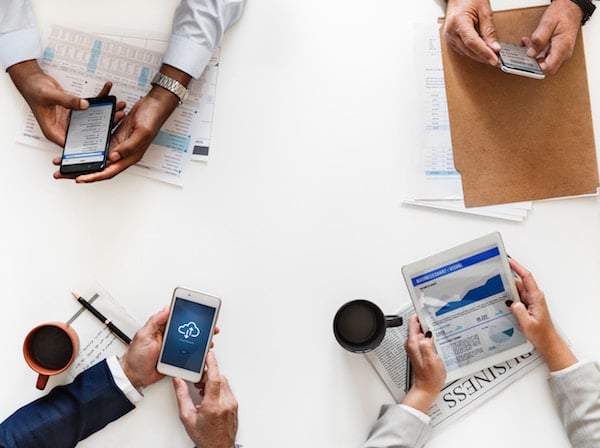 Adoption and offering of online programming is on the rise at postsecondary institutions across the United States and Canada, it's continued growth being driven by a number of trends coming together. Of course, development, delivery and support of online programming requires a different set of competencies and priorities from institutional leaders than the more traditional face-to-face offerings that have been the bread and butter of higher learning academies for generations. In this interview, Eric Fredericksen reflects on some of the most common challenges institutions face when trying to grow their online presence and shares his thoughts on how groups like the Online Learning Consortium can help institutional leaders overcome these obstacles.
The EvoLLLuton (Evo): Why are we seeing so much growth in the adoption and acceptance of online learning modalities in the modern era?
Eric Fredericksen (EF): There are a few reasons for this growth. The first relates to the greater access that online learning provides students when we are free of time and location constraints. A second is the expansion of blended/hybrid courses which many faculty have found exciting as they capture the best complement of both traditional F2F classrooms and online. A third factor is the increased use of online resources and activities by faculty to enhance their traditional classroom courses.
When you consider the third factor as being potentially applicable to all courses from any institutions, it is no surprise that we are seeing so much growth and value. And beyond that, many students are also realizing additional benefits related to the opportunities for greater participation for all students in online courses. A tremendous affordance of an online course is that all students can have a voice.
Evo: What are a few of the most common challenges colleges and universities face when making online education part of their offerings portfolio?
EF: Of the research I have done with Online Learning leaders at our universities in 2016 and at our community colleges in 2017, the number one priority or top issue was faculty development and training. It is essential that our institutions provide the appropriate support to our faculty. It is not a great assumption that faculty automatically or magically know how to design, develop and teach an online course. This underscores the need for instructional design support resources on our campuses.
Evo: Following on that, how does the approach institutions must take to student service and support change when that student is online rather than on campus?
EF: An interesting aspect to how institutions are providing services and support to students is that the innovations in enhanced delivery and access for online students can also be beneficial to on-campus students.
Evo: What role can groups like the OLC play in helping colleges and universities adapt to and overcome these kinds of challenges?
EF: OLC can help institutions in a number of ways. The first is through leadership in research and best practices in high-quality, effective online learning. A second is through the professional development, support resources and consulting services available from OLC. The third is the emphasis on quality and institutional readiness that is at the heart of the OLC Quality Scorecard. And the fourth is the information sharing and networking with colleagues from across the country that happens at the OLC conferences.
Related to the last one, we have developed the OLC Leadership Network as a way for Online Learning Leaders to connect and collaborate with their peers across the country—as they respond to the institutional challenges and opportunities that are possible with online learning.
Evo: What are some of the other focus areas on the radar of the OLC Board today, and how do you expect these areas of interest to evolve over the course of your term?
EF: The OLC Board is made up of incredibly talented and inspirational leaders in online learning. The major emphasis is to keep OLC focused on the services and resources that are valued by the members of the community. Areas of focus would include the OLC Quality Scorecard, the OLC Leadership Network, support for research through the Online Learning Journal, and of course, the OLC Conferences which are the premiere events in higher education in our field.
Author Perspective: Administrator
You Might Also Like