The Digital Divide and Rural Electrification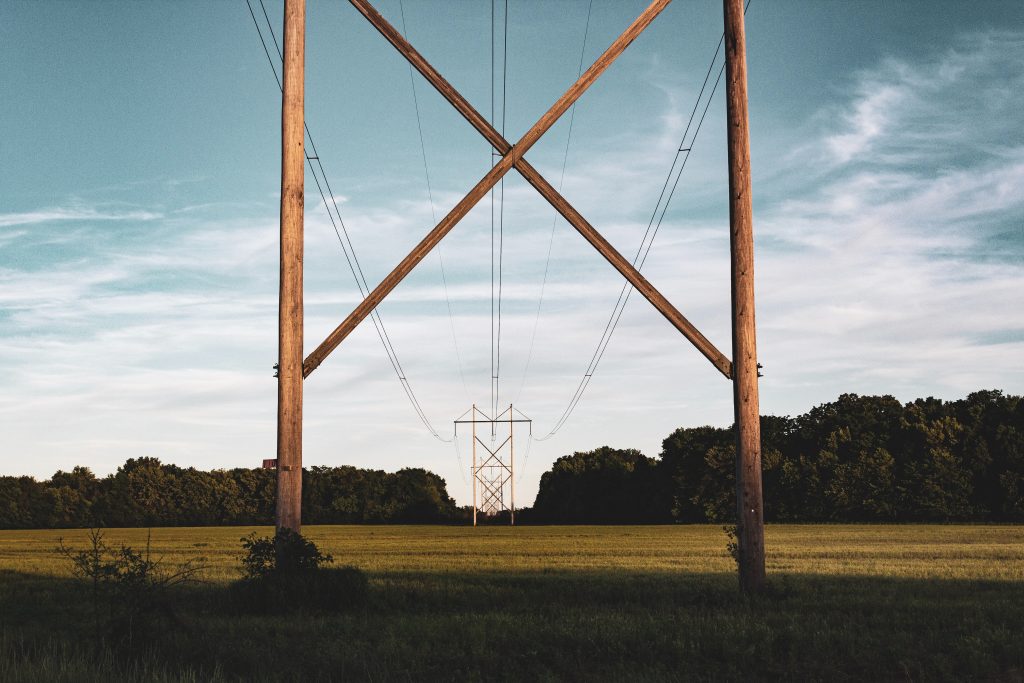 As higher ed shifted to remote learning, it highlighted the digital divide among students. Students have been challenged with getting access to their education and staff are challenged in supporting these students. As we begin to adapt to the new normal, institutions have to keep this digital divide at the forefront of their minds. In this interview, Dr. Joe Sallustio and Liz Leiba speak with Jon Bauer about the effect the pandemic has had on community colleges, the flexibility that needs to be adopted going forward and the value of a community college education.
EdUp Experience: What is the post-COVID community college going to look like?
Jon Bauer (JB): While we'll go back to something else, I don't think we're going to go back to where we were a year ago. There are a lot of these changes, in one way or another, that will persist. We've gone through a period of figuring out how we manage over the next few weeks. How do we manage now, and reset the horizon over a few months? Especially with the last stimulus package and the funds available for higher ed institutions like mine, we begin thinking now about how to use our resources to have the most lasting impact.
Thinking beyond the horizon, we looked at what we need to get through this time and what it'll look like on the other side. A few things rise to the top. First, distance education has changed significantly. Obviously, we have to do a lot of that now. In our case, we're split—we have certain amount of seated, in-person instruction, but we also have a lot of remote options for students. It's a little bit, not quite 50/50, heavier on the in-person side. But those have all been reduced in terms of the numbers of students in a classroom or a lab. We will eventually go back to a more normal schedule, but I fully expect that those remote offerings are going to persist at a greater rate, we're going to have more of those offerings that we did before.
EdUp Experience: Do you think that's because students will be demanding some flexibility, because the institution sees the flexibility or both?
JB: It's going to be both. Students have gravitated to flexibility. They've seen how it could benefit them. Years ago, we had evening and weekend classes for students who were otherwise working. Well, we've known for a while that distance education has kind of replaced that. We still have evening classes; we still have those off-schedule offerings. But it's really distance education that has filled that gap.
Students who may never have seen themselves as distance-ed students do see that there are some advantages. Students are going to demand it, so we need to meet that need. Secondly, we had to pivot to nearly entirely remote delivery of instruction, with a few exceptions who education we really couldn't replicate online or in any kind of distant fashion. But for the most part, we had to pivot everything in very short order to remote delivery. We did that through the summer. And then in the fall, while we had more in person and seating instruction, we still had a heavy component of remote delivery as well. But we had, as you can imagine, faculty and staff who were all over the spectrum in their experiences with remote delivery.
We have some who pretty much teach online. For those new to this space, it was a very significant change. So, on the other side of this, even in classes that will go back to being traditional in-person classes, there's going to be a heavier remote element. How do we enhance those classes with some remote aspects of learning that works? Even the most reticent of faculty members have probably seen "this is how it can enhance my class". So, both from the student and faculty ends, we're going to see that persist, and we have to be ready for it.
EdUp Experience: Do you think we as leaders have to be comfortable with disruption?
JB: Absolutely. When we pivoted, we had to do it out of necessity. So now, we need to be looking at how to make that pivot the best possible, and there is an element of professional development. It's not just moving a class online or some other distance offering—it's looking at the tools we provide to our faculty and staff who offer student services. How can we do what's best for them?
We also have to look at what we need in terms of technology. Again, we pivoted very quickly to remote technology, but what's needed to make that a quality experience? We do recognize that we'll still struggle with some things we can't control. It really brought into high relief the issue of the digital divide, especially for rural colleges. There's only so much we can do. We've increased the bandwidth on campus and done other things to improve our technical infrastructure, but it's difficult to reach rural students who don't have access to broadband.
EdUp Experience: How did you help rural students in this time, and what was the largest problem you've dealt with?
JB: When our facilities were closed, it posed a real challenge. Students didn't have access. In some cases, we let students at least come on our parking lots and access Wi-Fi, but that had limited effect. We quickly provided laptops and hotspots to students who didn't have the technology at home, which worked in some cases. It changed a bit when we were able to reopen our facilities. That's where we've put a lot of resources to expand our infrastructure on campus. But we still need students to spread out, not be on top of each other.
Getting that access across our campus alone is a significant improvement. It still requires that students come to campus and works against the purpose of delivering instruction and services remotely, but at least it provides an option.
It really becomes a national public policy issue. I framed it in terms of rural electrification decades ago. We did that in rural areas, in terms of power, and we need to do it in terms of broadband too. That's where it's outside of our control. It's an issue that we know our students are dealing with, so we have to provide every solution possible. If we need to partner with other entities to perhaps provide facilities in area libraries—we'll continue to do that. At this point, for the student who just doesn't have any other access, we need to make sure that the experience is at least available on campus. We have plenty of space and plenty of bandwidth to handle those students when they come to campus to work.
EdUp Experience: Reports say that community colleges took the biggest hit in this pandemic, mainly due to lower economic populations not engaging with the school. Is that still happening, and how are you dealing with it?
JB: We met with the cabinet to discuss students who took that off-ramp—those who were in touch but maybe had too much going on in their lives right now. The concern we have is that the off-ramp is easier to take than the on-ramp. The student does have every intention of coming back, but other things are going to happen.
The discussion naturally led to us asking ourselves, "What could we have done"? By the time the student got in touch with us, their decision was probably made. But before that, what were some steps that we could've done to keep that student? It points to a challenge that every community college and higher ed leader is struggling with, which is students' mental health.
The pandemic presented a year of isolation. These students are dealing with anxiety, depression and potentially suicidal thoughts—and the pandemic exacerbated that. The longer it has played out, the worse those issues have become.
We recognize that we have to do a better job of supporting students. It involves making sure we have resources in terms of mental health, and that's not going to go away. This is the structure and the safe place. Our students need this campus because of the chaos in their lives. This was a place with structure, with safety, with some predictability. As we're exiting the pandemic, we have to meet the needs of students much better than we have before.
EdUp Experience: Do you think the value of an associate degree can turn somebody around, upskilled and ready for work?
JB: Absolutely. Through this, we've been able to reach some students who may not have had community colleges on their radar in the past. Since COVID-19 isn't going away immediately, maybe this turned out to be the option best suited for them. Those students now see that value in a way they wouldn't have before.
So, perhaps that is some benefit there that we wouldn't have experienced any other way. We certainly know the value of a community college education for a long time. But on the practical side, students now know what that education means in terms of income, working conditions and benefits. It prompted a lot of interest in health care that wasn't there before as well.
It's also very important that students are kept in the center of the conversation. We're an employer. And the same challenges faced by our students in terms of stress and anxiety are also faced by our faculty and staff. We have to be ready to deal with that, and we can certainly do better here. We have to recognize that this has been a year of extraordinary stress for our faculty and staff, and they've done tremendous work. But as proud as we can be about that work, it has come at a cost. How do we respond to that? I think that's a question that's going to be ongoing beyond the pandemic.
EdUp Experience: What are some areas of efficiency that stick out to you to be more successful in the future?
JB: We have recognized that there are a lot of ways to conduct business remotely and collaboratively using technology that will make us more effective and efficient. This will provide more time to work with our constituencies, stakeholders and students. I don't think we'll go back to gathering in a meeting room every time we want to talk about something, but we will have to find a balance there.
In terms of student services, we have to be very intentional about the balance of high-touch experience and not wasting their time by making them come to campus unnecessarily if it can be done remotely. Let's value that person's time. So, we have to be intentional about how work is divided.
EdUp Experience: Can you talk about your college stance on racial injustices and everything that's happened in the diversity, equity, inclusion area?
JB: It's incumbent upon institutions like East Central to be community leaders in a variety of ways. We live in an area that's frankly not very diverse. We have multiple generations of families who have only ever lived and worked here and have really only the frame of reference in this area.
At the same time, we know that there is a great deal of social injustice that we even become blind to it. Whether it's homelessness, racial injustice, real divides in terms of economic opportunity, those issues exist throughout our country and certainly within our region.
We have to recognize those issues, not turn a blind eye or overlook them in an area where we think that they don't exist. So, we must shine that light but also be part of a response. Our first response there is making sure our students are not just exposed to issues that perhaps they haven't had to deal with before, although that's important, but it's our responsibility as leaders and educators to prepare our students to leave here and be agents for change.
EdUp Experience: Is there anything you'd like to add about East Central?
JB: All community colleges now see our role as more comprehensive than it was in the past. Initially, we were transfer institutions, then it was transferring career and technical institutions. Now we continue to work on the workforce development side; you have to have those three legs to the stool to be really comprehensive. I'm excited about the areas that we're working in, in terms of career technical education. They may not necessarily always lead to a degree but will lead to a credential in needed areas of our local economy.
Another thing to be proud of is the work that we have been doing in terms of assessment. What we're doing is what other aspects of the economy and other businesses have done—look at your performance. Then, how do you measure and improve it? Not just in educational outcomes but also in institutional operations.
It's a very competitive environment right now for colleges and universities. If we don't shine that light on ourselves, we're not going to be able to compete.
EdUp Experience: What does the future of higher ed look like?
JB: Flexibility is going to continue to be key. We're going to have to continue to be nimble. Community colleges are known for that. We have to respond very quickly to things. We've also seen that we're able to do it. I don't think there's any challenge you can send us right now that we would look at and say, "We can't do that". If we look at the past year and what we've done, we can do anything.
Listen to the full interview here.
This interview was edited for length and clarity.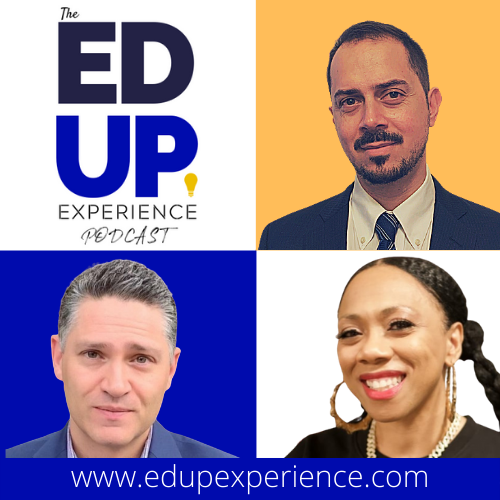 Disclaimer: Embedded links in articles don't represent author endorsement, but aim to provide readers with additional context and service.
Author Perspective: Administrator
Author Perspective: Community College
You Might Also Like