High-Speed On-Ramp: South Seattle College's MOET Program Links Classroom and Career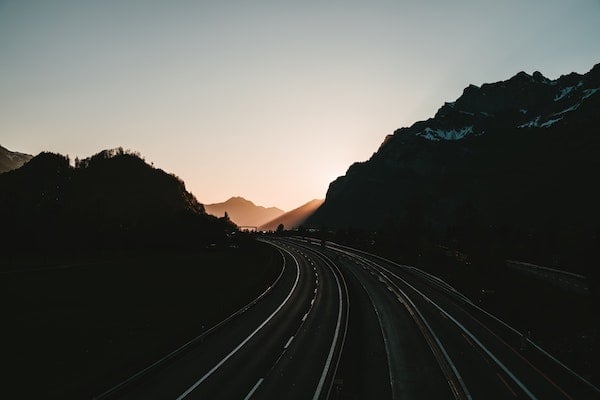 "Strong partnerships build clear pathways." That was a theme at CAEL's annual conference–and for good reason. CAEL members witness the importance of partnerships and pathways in their daily work. We have to connect the right dots if we want adults to attain the skills they need for the jobs they want. Finding new ways to connect those dots broadens degree pathways and accelerates completion for adult learners.
South Seattle College's (SSC) Multi-Occupation in Engineering & Technology (MOET) associate's degree program does all of the above. Its responses to challenges and opportunities are near and dear to the CAEL community. I recently spoke with Steve Abercrombie, the faculty lead for the MOET program and co-principal investigator for the grant-funded project. Recognition of prior learning is front and center in the MOET program, building on well-established practices within SSC. In addition to scaling prior learning processes, Steve and his colleagues have incorporated other ways to recognize extra-institutional learning within the MOET program. Their efforts are among the many inspirational ways CAEL members are linking learning and work.
The MOET program follows the success of SSC's Bachelor of Applied Science (BAS) in the Sustainable Building Science Technology (SBST) program. Steve has taught in the SBST program for six years. Designed for adult learners, the SBST program offers career-advancing learning at the intersection of high-performance building operations and green-building technology. As it founded the SBST program, SSC worked with CAEL to build a solid foundation in prior learning assessment (PLA). Students can earn up to 23 upper-division bachelor's credits through PLA. Steve tells me that over 50% of SBST program graduates receive credit for prior learning. This is outstanding, especially given recent findings from The PLA Boost. Data show that, despite its many benefits, national PLA usage among adult learners is only 11%.
As the SBST program matured, the MOET grant's principal investigator, Alison Pugh, identified a significant gap facing would-be students: many lacked an associate's degree, preventing veterans and incumbent workers with relevant STEM experience from entering the program. These students were typically looking for opportunities to take the next step in their careers by solidifying their experiences with a degree. But as adult learners, they face the familiar challenges of full-time work and family obligations when contemplating the completion of an associate's degree to ladder into the SBST program.
Alison knew she could draw on SSC's experience with assessing and recognizing prior learning but wanted to further accelerate the process for students by including crosswalk-based extra institutional instruction. To accomplish that, working with the Seattle College's workforce leadership, she drew inspiration from another SSC career pathway–the multi-occupational trades (MOT) program. MOT students complete a registered apprenticeship program and requisite general education credits to earn an associate's degree. The result was the MOET program. Approved by Washington State in 2018, the program launch was two years in the making and supported by a National Science Foundation grant. Securing the grant and managing the project is a multidisciplinary effort. Alison now serves as SSC's interim dean for math, science, and business. Judy Reed, the program's lead student advisor, manages the grant.
On the front end, the MOET program features a fail-safe way of capturing credit-worthy prior learning. Borrowing a proven SBST practice, the MOET program includes a required class in portfolio creation. Led by a faculty member who serves as a full-time PLA guide and instructor, students develop a professional portfolio over the ten-week class. A dedicated and PLA-experienced faculty member makes a big difference in overcoming documentation difficulties, which Steve sees as the biggest barrier to PLA completion. Past employers may no longer be responsive or even in business. Portfolio coaching can also help students unearth valuable learning hidden in plain sight. Students may have a long employment history but be overwhelmed by connecting their work experiences to their coursework.
Sometimes, they discount their own experiences. Steve recalls a student who ran a hospitality business for several years. She hadn't listed it on her resume, but the role included managing a team of more than a dozen people and overseeing daily operations. Working through the portfolio class revealed relevant professional skills, including those that propel careers from the individual contributor to managerial roles. Having a dedicated PLA champion at your side, from document research and collection through the portfolio building and petition process, provides an incredible boost to confidence and motivation.
Since project management principles drive the portfolio course, the class is relevant for students beyond documenting prior learning. It is part of a flexible five-part module of MOET hybrid courses, which also covers digital literacy, college resources, communications and identity, and employment. Students can fit the sequence and timing of the classes to their individual needs. Steve notes that the flexibility of the MOET PLA process is further supported by offering instructors separate compensation for portfolio reviews. Faculty coordinators are not expected to complete portfolio reviews as part of their general duties, so if SSC needs to expand the PLA program, it can "hire" additional qualified faculty as needed to increase PLA bandwidth.
As I suggested above, portfolio review is one of several opportunities for MOET students to parlay occupational competencies into academic credits. SSC constructed the MOET degree, so students can earn as many as 56 of 90 credits via prior workplace experience and training. To give extra-institutional learning such a pivotal role, the MOET program parallels the way its sister program awards credits for apprenticeship experience. It's a good source of inspiration. The MOT program has been running for 40 years, and SSC's Georgetown Campus operates the state's largest apprentice training center. MOT students earn 20 credits for 6,000 hours of on-the-job experience for a minimum three-year apprenticeship. They combine this with up to 50 credits for three years of related supplemental instruction or apprenticeship classes through SSC's apprentice training centers. Mirroring this, MOET students can earn the maximum of 20 PLA credits by having 6,000 hours or three years of full-time employment. On top of that, they can earn up to 36 credits for workplace training, either in industry, the military, or both. A four-credit capstone course also incorporates field experience through a sustainable-technology project.
As you might have guessed, strong industry partnerships are important to the MOET program's success. An advisory group guided the program's development and remains highly engaged. Industry demand has underscored the program's attention to racial and gender equity. Steve says that he receives a lot of advice from the advisory group on accessibility and affordability issues, which intersect with SSC's defined mission to be an anti-racist institution.
Local businesses stress the importance of the program in sustaining a skilled talent pipeline at all levels of industry. Steve has seen some pathways devolve as other career tracks, like software engineering, command the spotlight. The MOET program is helping to counter that trend. It raises awareness about mid- and high-wage jobs in the skilled trades sector that feature both cutting-edge information technology and opportunities to work with your hands rather than behind a desk.
By creating accelerated pathways to BAS degrees, the MOET program is taking on several issues of national importance that are closely tied to adult learning. In many sectors, insufficient STEM completion rates are hampering social mobility and industry growth. At the same time, enrollment and demographic trends have shifted student profiles from traditional students to working adults. Many of these adult learners have been asked to start from scratch despite being highly skilled through prior military and professional experiences.
Programs like MOET can coalesce these challenges into opportunities. Employers continue to favor bachelor's degrees, and Steve sees significant growth ahead for BAS programs in Washington, where there are now about 100. They are a way for community and technical colleges to serve populations traditionally underrepresented among college graduates and bolster talent pools for high-demand fields. The MOET program offers adult learners earlier access to a BAS. Depending on transfer credits and prior occupational experience, a student could complete the MOET program in as little as six months.
There may be further acceleration ahead. Steve sees opportunities to replicate the PLA-forward template the MOET program has created in other career tracks, such as health sciences, both at SSC and throughout the state. He also says the latest data confirming the benefits of PLA have spurred a review of SSC's current cap on PLA credits. It looks like open roads ahead for SSC's career pathways.
It's always a pleasure for me to write about the great work CAEL institutional members like South Seattle College are doing for working adult learners. To share your own success story or become a CAEL member, please contact cael@cael.org.
Disclaimer: Embedded links in articles don't represent author endorsement, but aim to provide readers with additional context and service.
Author Perspective: Association
You Might Also Like