Can Small Data Unlock a Step Change in Learner Experience Design?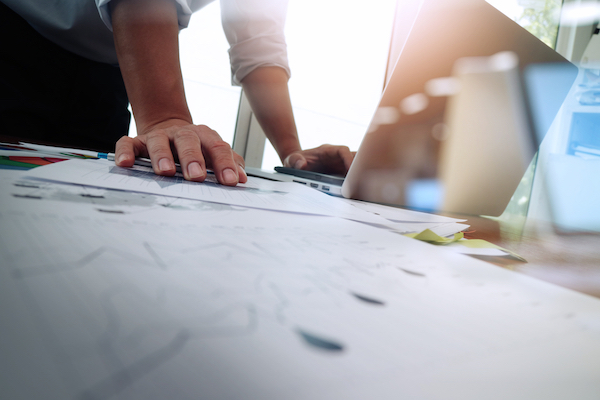 Under pressure to earn customer loyalty by making shopping easier, retailers are intently focused on transforming the shopper experience. Last year, grocery giants like Kroger, Walmart and Sam's Club rolled out scan-and-go technology that allows shoppers to scan an item's barcode and pay for it from a handheld device or smartphone. But such innovations at the point of sale reflect only incremental shifts in the way we purchase daily goods.
While Sam's and Kroger's are transforming the in-store experience, Instacart and Amazon have removed the need for shoppers to go to the store, altogether. As a result, Amazon has ballooned to capture 18 percent of U.S. online grocery sales, the largest share of any single retailer.
Amazon's ascension in retail is proof that industries can't just leverage technology to improve outcomes or efficiency, but reimagine their role in its entirety, moving from more incremental improvements toward a step change.
Change in higher education is, in contrast, famously incremental, for reasons that are both practical, as well as philosophical. And when it comes to instruction, the pace shifts from slow to glacial. Institutions use AI to parse reams of data to understand and quantify student engagement, optimize schedules, or map the shortest path for students to degrees and credentials. AI is matching students with schools and schools with employers. But the most significant technological advances in higher education largely ignore what happens in the classroom.
But a paradigm shift in the way we teach and learn may be afoot. Because the field of instructional design is moving beyond the translation of content for a digital environment. It is increasingly informed by the emergence of course-level analytics that now allow instructors to track and analyze how students are performing within a blended or online course, both in aggregate and on an individual basis. Even in-person classes are no longer an analytics black box, capturing not just attendance, but note-taking habits, manifestations of confusion, and collaboration after class. Analyzing a student's path through courses and programs is a practice that has, in turn, grown in importance as more and more institutions focus on outcomes. This change is enabled by the increasing number of institutions (now reaching 84% according to the National Institute for Learning Outcomes Assessment) that have articulated learning outcomes for all students.
In the classroom, machine learning can enable instructors to create personalized learning pathways for students, helping them learn at a pace best suited to their needs. And voice-activated digital assistants are powerful tools for students with sight impairments and other disabilities, making iterations that are both personalized and timely. Technological advances are also helping students stay connected to coursework, even when they're outside the classroom. Last year, the popular learning management system Canvas was integratedinto Amazon's Alexa, allowing students to ask the virtual assistant to check grades, read course announcements and perform other school-related tasks. Earlier this year, St. Louis University announced plans to install more than 2,300 Echo Dot smart devices in its residence halls, mirroring a similar initiative at Arizona State University's engineering school.
Of course, the application of course level analytics and AI are still nascent within higher education. But early indications suggest these technologies may pave a path—faculty students, and institutional leaders just have to walk down it. Over time, advances in learner experience design may fuel pedagogical innovations that intuit shifts in practice as ingrained as going to the grocery store.
Author Perspective: Business
You Might Also Like