Under the Hood: Learning Design Behind Georgia Tech's Degrees at Scale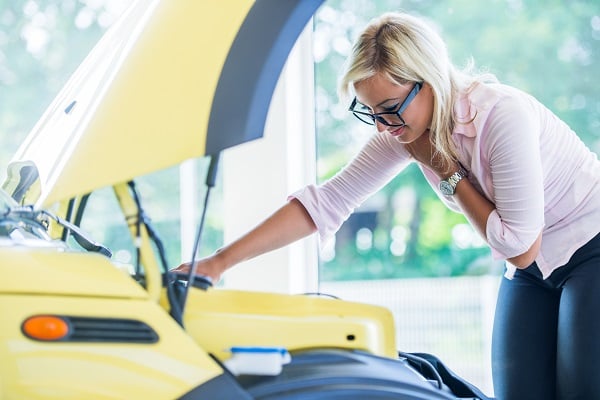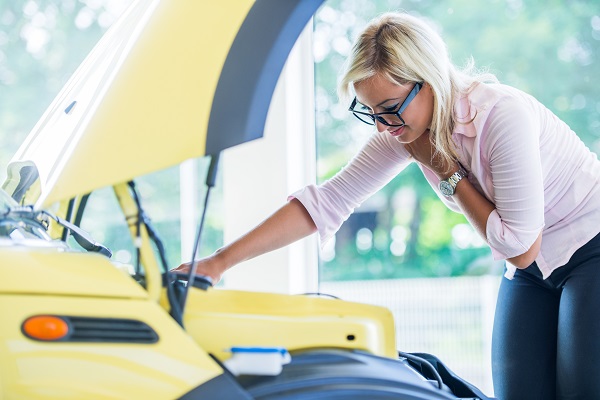 Announced in January 2017, Georgia Institute of Technology's Online Master of Science in Analytics (OMS Analytics) is the Institute's second at-scale degree following the groundbreaking Online Master of Science in Computer Science. During fall 2016, the learning design team at Georgia Tech Professional Education (GTPE) was given a seemingly impossible task: Launch the program in less than a year.
Compounding the challenge was the news that the degree program, targeted for the following academic year, was to be offered in parallel with an edX MicroMasters© (MM) credential, Analytics: Essential Tools and Methods. This program is a collection of three foundational courses offered on edX, our platform provider for OMS Analytics. Furthermore, the first course was to be launched one semester prior to the degree-program launch.
Although this additional program added a level of complexity to an already ambitious production plan, we recognized that prelaunch of the OMS Analytics degree with a MM course would provide an opportunity to gain insights quickly to improve the student experience for the program launch the following semester—a sort of proof-of-concept. Rolling out the MM program in May and the degree program in August meant design coordination and creation of eight new online courses in less than a year. We needed a new approach that employed strategies for efficiency and effectiveness.
The Learning Design Team
GTPE's learning design team partners with faculty members to develop their online courses from start to end, providing the heavy lifting for course production. A director of learning design oversees both the instructional design and production aspects of the course production across the entire program. This cross-functional team approach eliminates the silos created by independent instructional design and studio production teams, which in turn, minimizes hand-off points, decreases friction among teams, allows for long-term thinking that leads to smarter course design and development decisions, provides fluidity of talent and roles within the team, and fuels productivity.
The Intricate Process Followed by the Team
Between October and December 2016, the director of learning design began with "discovery," meeting one-on-one with each faculty member to discuss course technology requirements, unique aspects of the courses, in-classroom teaching style, and content distribution, including lectures and assignments. Whenever it was feasible, the director attended a live in-class session to observe the faculty member. If the faculty member previously taught an online course, not necessarily the course they were slated for in the Fall 2017 semester, the director would review those materials prior to the one-on-one session. This session was a form of diagnosis and influenced the team composition and designation. For example, if the course technology requirements included a third-party application, then it meant someone with an instructional technologist role needed to be appended to the team. When the team designation was finalized, the professors were introduced to their development team members.
Once the introductions were made and communication with the faculty began, the team scheduled two- to four-hour design sessions with faculty. The first session was focused on solidifying the course outcomes and aligning assessments, a critical component for planning and developing clear and precise content. Each session thereafter mocked the preparation process that went into producing one piece of lesson content and oriented the faculty member, providing an opportunity for the faculty member to ask questions. The technologies for developing and implementing a specific lesson or activity were driven by the content and the pedagogical goal for the topic. Faculty were responsible for creating and drafting course syllabi or outlines, which had to be at least 95 percent complete before entering the production stage. The designer would draft blueprints for development, and facilitate the creation of a draft timeline with other team members, to be discussed with faculty and confirmed.
We accomplished our goal of completing these steps before our winter break. In January, the team was ready to initiate course production.
Internal Milestones to Maximize Process Efficiencies
Through reflection and discussion with the development team and the OMS Analytics academic committee, the team established these milestones:
Planning and management took as much time as the completion of each milestone.
Technology Challenges and Adjustments
We needed to become comfortable with using edX as a new platform, which led to questions in three key areas.
Logistics and technology set up for proctored exams: For instance, we needed to determine a proctoring process that included sensible times to address any temporary setbacks for faculty. The team had time on their side to meet these needs.
Maintaining flexibility to address students' accommodation needs: This goal required the team to find the ideal combination of edX tools and other institutional resources to best serve our learners.
Designing slightly different versions of the same courses for delivery to different cohorts: We created an audit version, a MM (verified track) version, and a degree version of the same course, using platform functionalities. Integrations of tools and other software programs were not always uniform across these three tracks.
Shifting Faculty Role
In our at-scale courses and programs, the role of faculty is different than in our residential programs. In residential programs, faculty own and produce the content as the subject matter experts, deliver the content, engage students in learning, and assess student learning and progress. In a degree program with thousands of students, sometimes 400 to 500 students in a single course, we follow a model that unbundles the traditional faculty role.
Faculty are still content owners and creators as well as the face of the course, but delivery of course content and activities is heavily assisted by the instructional team of teaching assistants and instructional designers. Teaching assistants also facilitate learning, actively participating in course discussion forums, conducting real-time recitation sessions, as well as answering student questions. In addition, the student services team answers students' program-related questions, providing relief to the instructor and program advisors by responding to tier I-type questions.
This new model is a shift for faculty as well as teaching assistants, necessitating the learning design team to provide guidance throughout the design and delivery process, which is now an integral part of our work with faculty.
Project Management and Capacity Planning
From an administrative aspect, project management was a key area—watching the timeline, adjusting it realistically, and adapting to changing developments as needed. At times, difficult decisions had to be made to push timelines, and prioritizing played a key role in meeting deadlines and reaching milestones.
Unique to the Georgia Tech experience is the paradigm shift to a learner-focused, team-based approach to course production and delivery, and collaboration of campus partners and groups including administration, staff and faculty from the collaborating academic units, Professional Education, Center for 21st Century Universities, Office of Information and Technology, Graduate Admissions, the Registrar, and the Bursar.
It is through the support of these teams that our institution is able to accomplish an ambitious goal: to design, develop and implement a prominent online program in analytics and make it affordable, accessible and achievable.
Author Perspective: Administrator
You Might Also Like