Developing Continuing Education & Experiential Learning Programs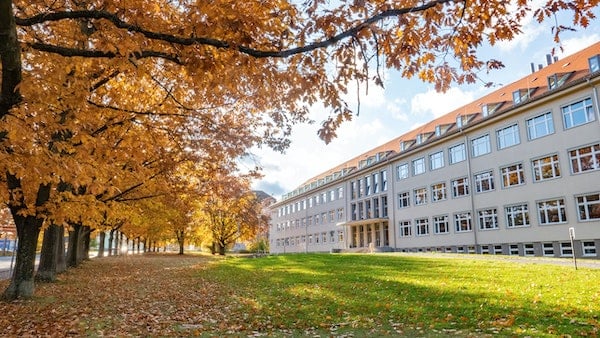 As we enter a new decade, U.S. higher education can directly answer the call to reskill and upskill American workers through open-loop learning. This form of learning differs from conventional postsecondary delivery because it is less transactional, less time-bound, and it can be instantly implemented in the workforce. But open-loop learning is often not covered by Title IV funding, so alternative financing must be presented to students. In addition, Joann Kozyrev illustrates how stackable credential key performance indicators (KPI's) are often difficult to measure when compared with degree programs in a 2018 article in The EvoLLLution. [1]
While higher education's role is obvious in advancing the workforce, economy, career independence and public health, the benefits of increased educational attainment are at even higher stakes when we consider the relationship between mortality and lower education levels within the United States. [2] Education not only saves lives, but it helps us live longer too. The return on investment is still strong for most educational endeavors, according to the Bureau of Labor Statistics Unemployment Rates and Earnings by Educational Attainment, 2018. Holding all salary values equal, a bachelor's degree graduate will earn over $1.3 million more than a high school diploma graduate over a 50-year career. [3]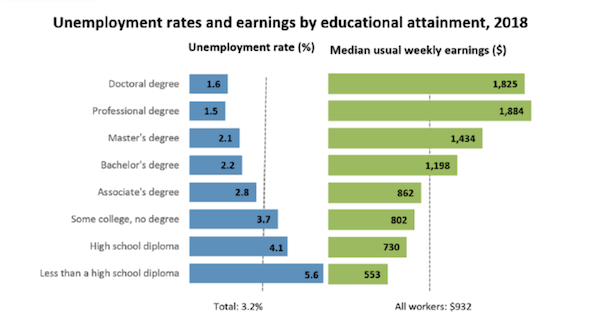 Typically, "traditional students" were defined as 18-22-year-old young adults who attended college full-time. Whether they were working multiple jobs, parenting, caring for an elderly parent, homeless, or struggling with illness (to name a few potential obstacles), institutions identified these students as "traditional" in a blanket category. "Non-traditional students" commonly referred to all other populations: adults, online delivery, dual enrollment, even part-time students.
What we've found over time is that student populations are not "one size fits all," and defining student profiles greatly helps to inform the programs that open-loop learners need. Determining what motivates students not only drives retention and graduation rates, but also optimizes their learning experience. Developing programs with smaller chunks of learning can drive successful student outcomes, career transitions, and the ability for students to determine their own life pathway. Two common forms of open-loop learning include continuing education and experiential learning.
Continuing Education
One of the most straightforward approaches to reducing workforce skills gaps is through continuing education. It also proves to be very interesting work in higher education because of the diversity in stakeholders, workforce objectives, and subject matter expertise involved. Your day may start with sustainable financing, continue into the afternoon with advanced manufacturing, and wrap up with organic agricultural production.
Examples of continuing education include:
Test preparation (CPA exam, GMAT, SAT, LSAT, etc.)
Gaining proficiency in English as a Second Language (ESL)
Seminar: Intermediate Nursing Informatics
Microcredential: Leading in a Volatile, Uncertain, Complex and Ambiguous (VUCA) environment
Certification: CompTIA A+
In an executive coaching session, the coach advises his/her client (a senior sales executive) to pursue a certificate in negotiations to strengthen their competencies in achieving mutually beneficial outcomes for new clients.
Experiential Learning
There are multiple synonyms for evaluating prior learning, including Prior Learning Assessment (PLA), Credit for Prior Learning (CPL), or Prior Learning Assessment & Recognition in Canada (PLAR). Experiential learning operates on the same premise, where students must demonstrate the learning throughout their experience to seek college credit. In experiential learning, students don't focus only on their past learning — they incorporate their present learning in targeted projects. Capturing a learning experience over a longer period of time or through a current experience allows students to 1) reflect on their previous learning, 2) scaffold their previous learning into their current learning experience, and 3) illustrate their comprehensive learning experience in a chosen form of assessment.
Examples of experiential learning include:
Leadership Development Program (LDP): a high-potential leadership candidate is tapped by their supervisor to pursue an LDP, which involves teaching traditional leadership theory, and a company rotation to a new business division. Upon completion of the LDP with a formal assessment wrap up, the employee is then eligible for a leadership promotion.
Army Learning Model (ALM): Instructors use an experiential learning model (ELM) to drive peer-to-peer learning and interaction. The ELM transforms the class to a platform for critical thinking, problem solving and collaboration. [4]
EPIC N: This network connects communities with human capital of universities to provide students with an experience that improves the quality of life and social wealth for all parties involved. The EPIC model draws together academia's greatest resources – students, professors, laboratories, research libraries and curriculum – to undertake the most significant challenges in local communities. One of their many successes includes how Sustainable City Year Program helped Salem, Oregon to receive over $3 million in incentives from Energy Trust of Oregon when students completed a market study with a consultant on hauled waste. [5]
So, what are the most important considerations when planning for new program development? WGU Portfolio Strategy Analyst Spencer Barney shared a way to identify and prioritize new programs.
"First evaluate your institution's current portfolio and identify how that relates to the current and future state of the labor market. Understand the gaps, specifically skill gaps of what your programs are teaching and the employer market is demanding. When you've ensured your new program meets these needs, then commit the appropriate development resources to achieve speed to market."
When considering the most critical factors after deciding what programs to offer, Spencer shared,
"Flexibility is key in continuing education and open-loop learning. Students need options to fit school back into their full-time careers, and online (delivery) is essential. Program leadership also needs to revisit curriculum often, ensuring that course quality is maintained, and content remains relevant with ever-changing employer needs. Finally, institutions will find success in removing barriers to access for challenged student populations. Reaching rural and low-income populations, as well as providing low cost options drives enrollment growth and bolsters the mission of higher education to change individual lives for the better."
Continuing education and experiential learning are two of the many forms of open-loop learning that universities can deliver to students on their lifelong learning journey. Whether students continue to choose a single institution, or they end up with multiple alma maters throughout their lives, the most important objective is that they continue to learn the skills they need to be successful in their chosen careers.
Through adopting best practices in program development, higher education can meet the needs of the U.S. workforce by building and delivering accessible forms of open-loop learning.
– – – –
References
[1] Kozyrev, Joann. "Stackable Credentials: Defining Their Value," The EvoLLLution. October 30, 2018. https://evolllution.com/programming/credentials/stackable-credentials-defining-their-value/
[2] Chang, Virginia W., Hummer, Robert A., Krueger, Patrick M. and Tran, Melanie K., "Mortality Attributable to Low Levels of Education in the United States" PLOS One. July 8, 2015. https://journals.plos.org/plosone/article?id=10.1371/journal.pone.0131809
[3] U.S. Bureau of Labor Statistics, "Unemployment rates and earnings by educational attainment," September 4, 2019. https://www.bls.gov/emp/chart-unemployment-earnings-education.htm
[4] Stafford, Richard J. and Thornhill II, William Mark, "The Army Learning Model: Changing the Way Sustainers Train," Army Sustainment. April 2012, Volume 44, Issue 2. https://alu.army.mil/alog/issues/MarApril12/Army_Leaning_Model.html
[5] Guarino, Mark, "Salem staff re-energized by over $8 million in faculty and student efforts," EPIC-N, 2017. https://www.epicn.org/case-stories/city-of-salem/
Author Perspective: Administrator
You Might Also Like