CAEL's 2020 Conference: Opening Access During the Shutdown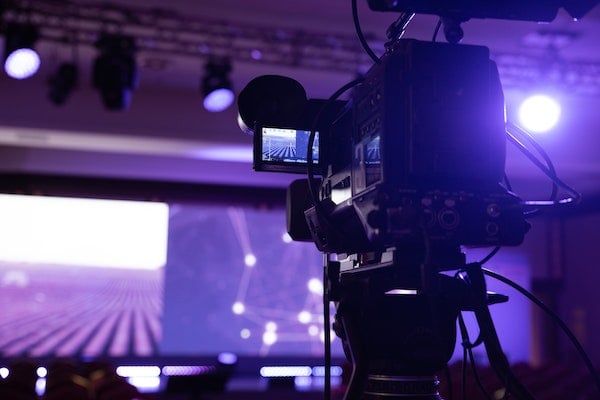 On Nov. 4, CAEL will do something never done in the 40+ years of our history. We will host our annual conference virtually (and offer complimentary registration for CAEL members).
Active engagement is at the heart of the mission and vision of our membership organization. Aligning learning and work so that adults can achieve educational and career success linked to lifelong learning pathways is what our annual conference is all about. So, when we realized the COVID-19 pandemic was going to make it impossible to meet in New Orleans, we were heartbroken.
CAEL's annual conference is critical in two ways. First, it's a force multiplier. The conference brings together educators, employers, government and community leaders, workforce and economic development partners, and other like-minded stakeholders. The workshops, keynote speeches, and collaboration around best practices and common challenges generate positive momentum. It's a shot in the arm for the effort to support adult learners and the communities that depend on them. Every year, it is uplifting to see everyone emerging from our conference reenergized and refocused on our common mission.
And, candidly, our annual conference is a major source of funding for our non-profit 501(c)(3) work. At the same time, we are mindful that most of our members and other conference attendees are fellow non-profits. Everywhere, budgets are facing unprecedented challenges brought by the pandemic.
Fortunately, CAEL has managed to expand 2020 conference possibilities despite the impossibility of conference travel. With the generous support of Strada Education Network and our other conference sponsors and donors, we are offering the three-day conference in its entirety free to our members.
Making the conference complimentary to all members was not a simple decision. After all, "free" does not come without a cost. But it is the right decision. The pandemic has not halted our work. In fact, it's only increased its urgency. With tens of millions unemployed, coordination to sustain clear pathways between learning and work has never been more relevant. And, as the CAEL community has long known, closing skills gaps is an opportunity to close equity gaps. So, while the venue may be unexpected (and probably falls a bit short of New Orleans' entertainment value), the 2020 conference will remain the catalyst of collaboration it has always been.
To help lessen the financial impact of these unusual circumstances, we are working hard to secure additional sponsorships in the weeks remaining before the conference. And, based on feedback from our stakeholders, we have taken advantage of the all-inclusive registration option. For a modest fee, this upgrade offers access to pre-conference workshops, exclusive content, and other features, including unlimited replay of all sessions through May 31st, 2021.
To further support the conference, all CAEL member institutions and organizations can extend complimentary registration to all employees within their organization. Our virtual conference is free to every employee of an institutional or organizational member. That means if you work for an institutional member, you can invite your entire workforce.
They won't be disappointed. As you'd expect at any CAEL conference, our roster of keynote and workshop speakers will be strong and visionary, our tracks timely and relevant.
Our keynote speakers include Heather McGowan, Adjunct Professor at the Centre for the New Workforce at Swinburne University of Technology. She is an internationally acclaimed expert on the future of work and learning. Also serving as a keynote speaker is Sarah Ancel, founder and CEA at Student-Ready Strategies. A policy expert with local, state, and national experience in higher education, she is a leading advocate for non-traditional learners.
There will be five tracks. "Data & Outcomes" will focus on prioritizing impactful data and how to make decisions informed by them. Those attending these sessions will learn more about how to use data to accurately measure learning outcomes and improve adult student success.
"Partnerships & Pathways" will emphasize the power of pulling together. Sessions will offer insight on how postsecondary institutions and employers can partner to build clear pathways between learning and work and more effectively engage adult learners.
"Approaches to Skills-Based Learning Models" will feature expertise on how microcredentials, badges, and other digital credentials can help adult learners upskill or reskill into the jobs they want.
As interest in distance learning remains at an all-time high, it's important to stay true to proven frameworks for maximizing adult learner success. Sessions in the "Adult Learner Academic Models" track will cover the variety of models currently in use, including prior learning assessment, accelerated learning, and work-based learning.
Finally, "Emerging Leaders in Postsecondary Education: the new strategic role for adult educators" will offer insight into what it takes to be a more effective leader, advocate for and agent of change for adult learners amid a continuously evolving postsecondary landscape.
For more information, including how to register, go to conference.cael.org
While I'm sorry I won't be able to engage with you in person this year, I'm looking forward to some great discussions when we connect virtually in November. Because whether we're meeting face-to-face or online, CAEL is strongest as a community. And to end on an even sunnier note: don't forget to save the date for our 2021 conference in San Diego Nov. 17-19.
Author Perspective: Association
You Might Also Like