The Rapidly Changing Global Landscape of Microcredentials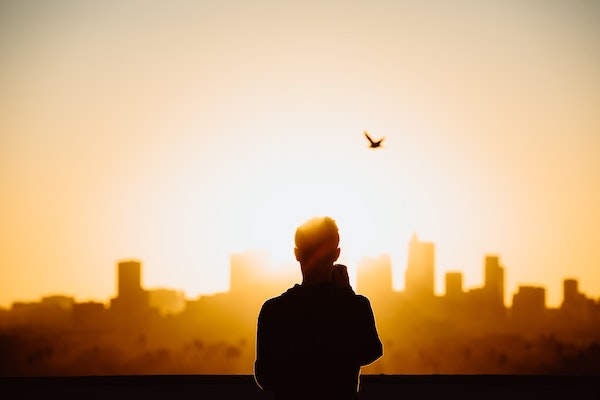 Microcredentials is a word that can mean different things to different people. Sometimes the word is hyphenated (micro-credentials) and sometimes not. Only a year ago it was not used widely in the U.S. or abroad. But things have changed dramatically in the world of credentialing. The word microcredentials is now more consistently used and recognized on a global scale. The University of Buffalo, for instance, recently created an Office of Micro-Credentials.
Defined briefly, microcredentials are credentials that are not degrees and are shorter in length than two-year programs. They are growing in numbers worldwide, driven by the COVID-19 pandemic, a changing economy, and rising costs of education and training programs.
Education institutions, governing bodies, and policymakers have been studying and debating the promises and perils of microcredentials. In addition to the scholarly research on short-term credentials emanating from numerous organizations and institutions in the U.S., the European Commission (EC) published "A European Approach to Micro-Credentials" in December 2020. Additionally, the Organization of Economic Cooperation and Development (OECD) published two analyses/working papers related to microcredentials: an October 2020 report titled "What Skills Do Employers Seek in Graduates: Using Online Job Posting Data to Support Policy and Practice in Higher Education" and a March 2021 report titled "The Emergence of Alternative Credentials."
On April 22, 2021 ─ in a collaborative endeavor to share how educators around the world are thinking about microcredentials ─ the Non-degree Credentials Research Network (NCRN), a project of George Washington University's Program on Skills, Credentials & Workforce Policy (PSCWP), hosted a webinar titled "Microcredentials: The Race Between Innovation and Public Regulation." The webinar featured two experts from OECD: Thomas Weko, a senior analyst in the Education and Skills Directorate, which includes education in East Asia, Latin America, and Europe; and Gillian Golden, a policy analyst on the Higher Education Policy Team. About 60 credentialing professionals and researchers attended the webinar, including Klara Engels-Perenyi, a European Commission policy officer. Key findings from the webinar accompanied by a summary of the Q&A session that followed the main presentation are available in Nondegree Credentialing: A Global Issue.
The Race is On
"We at OECD provide analysis that can inform the work of the European Commission and, of course, our [38] member countries as well. That work is just getting underway," Weko said, adding that "there is not a globally standardized definition of microcredentials." Nonetheless, "There is a surge of interest and urgency surrounding flexible targeted education and training [basically the essence of microcredentials] that can help countries reskill and upskill learners who were in jobs lost to COVID, jobs that were transformed by COVID, and jobs that have been basically created because of COVID as new industries flourish." As connotated in the NCRN webinar title ("Race Between Innovation and Public Regulation"), the work on microcredentials is in many ways a sprint taking place in countries around the world, as educators deal with rapid innovation in their curricular offerings, and governments and policymakers try to make sense of it all.
Adding to the complexity and concern of microcredentials is the fact that "outside of higher education, business firms, professional bodies, training firms, and vocational education institutions also make an offer," Weko explained. "And this can be done in competition with higher education institutions or in collaboration with higher education institutions, which is to embed those [microcredentials] in their own curriculums."
Microcredential Variation Across Countries
OECD researchers have identified some common denominators by drilling down into microcredentialing around the globe; namely, microcredentials are learning opportunities that are smaller and shorter than two-year degrees or career technical education programs, and more targeted and more flexible than traditional degree programs. In addition, microcredentials have three emergent and distinct purposes: employment and wage advancement, educational advancement, and enjoyment and personal growth. A good number of different characteristics exist beyond these common denominators, depending on whether the purpose of a microcredential is mainly educational supportive of employment and higher wages, or it serves both these purposes.
"Even before the pandemic, many countries had already started to introduce some reforms that were aimed at integrating microcredentials into their systems," said OECD policy analyst Gillian Golden. "Policymakers are developing initiatives from a range of different angles." In 2018, New Zealand, for instance, was an early adopter for evaluating and improving microcredential programs via that country's National Quality Assurance Framework.
"Australia is debating whether to have s similar rollout of program evaluation," Golden added. "But the jury is still out on whether they're going to do that because obviously the larger the number of programs, the larger the administrative burden becomes."
The Netherlands and the Flemish Community of Belgium share an accreditation organization that delegates authority regarding quality assurance of microcredential programs. "In this case, the institutions themselves have the ability to introduce programs and credit them, so the accreditation basically happens at the institutional level rather than at the program level," Golden explained. And Scotland has gone a step further. As of March 2021, "they have introduced a new funding mechanism that is integrated with their institutional funding program for upscaling and rescaling. So, it has become part of the funding cycle in Scottish higher education," Golden added.
"Overall, we can see that the policy visions and resulting offers are very much shaped by national needs and national contexts," Golden continued. "We have observed in the past year a huge amount of innovation and really positive policy development and some very promising initiatives being carried out at the government level with regard to microcredentials."
Another Perspective Worth Noting
There's obviously a lot of work yet to be accomplished in the microcredential arena from many different education, government, policymaking, and employer/employee/learner perspectives globally. Weko noted that governments face a difficult challenge to solve learner funding for microcredentials that may not look anything like traditional student aid systems. "And for those countries that are focused on ensuring that microcredentials are a pathway to educational attainment, they have a different set of problems to solve, which are every bit as difficult or more difficult than those that the labor market actors are dealing with."
In the overall analysis, Weko explained, "The challenge is about building trust and understanding among educators, so that microcredentials achieve recognition and they achieve portability. We're trying to do that in a pretty tough environment. Although governments routinely say they want microcredentials to have well-documented learning outcomes, I think we all understand that comparable, reliable, and valid assessments of learning outcomes in higher education are not well-developed."
A Final Note on Language
Finally, in a lively post-presentation discussion of the NCRN-hosted webinar, European Commission policy officer Klara Engels-Perenyi said that over the past year she discovered how the word "credential" was totally unknown in most parts of Europe. "We were having public discussions, which have been translated into all European languages, and I got this question from almost all translators: 'What do you mean under credentials?'"
However, those kind of challenges and perceptions have been changing quickly. "Within a year, we have seen incredible improvement," she said. "They [EU governments] dismissed the idea of microcredentials when they stated discussing it not more than six months ago, but now we have arrived at a point where most governments are really open to it."
Disclaimer: Embedded links in articles don't represent author endorsement, but aim to provide readers with additional context and service.
Author Perspective: Educator
You Might Also Like