The New Marketplace: Closing the Gaps Surrounding Credentials and Equity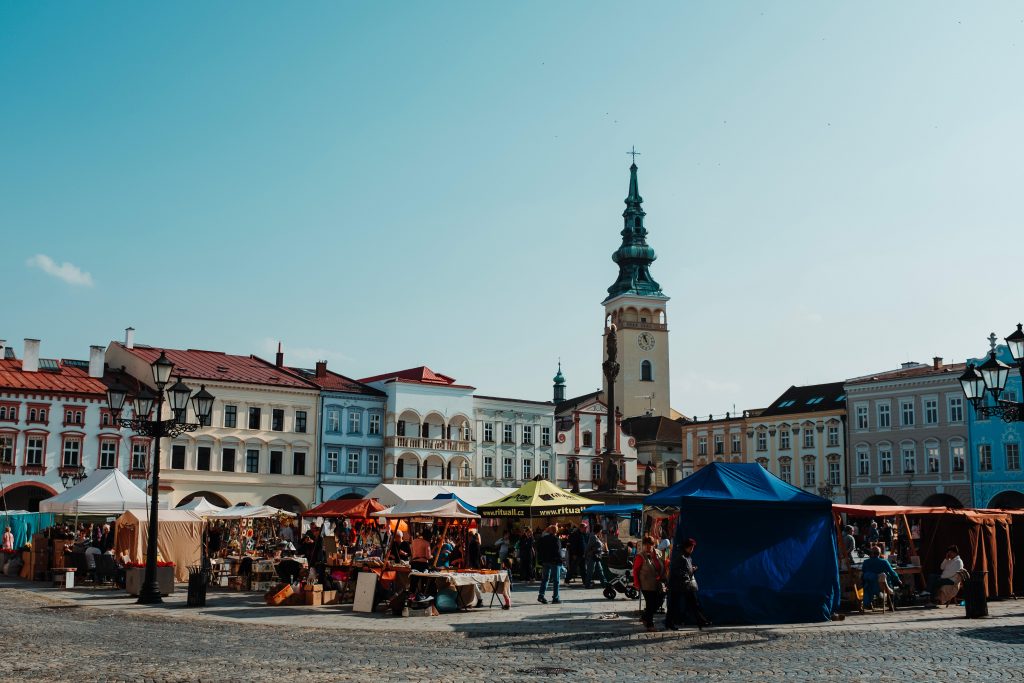 New opportunities for employees are emerging where they previously didn't exist, while credentials are becoming more accessible for all learners. That means a more skilled workforce and greater potential for prosperous lifelong learners.
The EvoLLLution (Evo): How can micro-credentials help alleviate equity challenges at higher ed institutions?
Rusty Greiff (RG): Micro-credentials present a viable option for educational and career growth for working students and other learners with cost and time constraints. As we consider new ways to address structural equity challenges in the workforce and higher education, micro-credentials are an especially promising path forward.
For the last 50 years, the Black unemployment rate has been double the white unemployment rate. A $96-billion pay gap exists between Black and white workers. Meanwhile, Black learners are underrepresented in college majors associated with the fastest-growing, highest-paying occupations. While a nearly equal proportion of Black and white college students declare STEM majors, research shows just 30% of Black learners persist.
Micro-credentials and certificates offer a compelling way to address these challenges. They provide efficient and relevant skills training at the fraction of the cost of traditional credit-bearing courses, creating opportunities for a more diverse population to access middle- and high-skill positions. That's a powerful value proposition, particularly for learners who may already be working full time but need new skills to advance their careers.
More work-aligned credentials, stackable credentials and certificates have the power to democratize learning, disrupting the conventional university model that has existed for over 300 years. Overall, universities have been slow to respond to many of our most pressing global and regional labor market needs. This has left too many Black and Latinx learners and other adult learners lacking access to affordable pathways to entry, middle-level, and executive roles. Micro-credentials are at last helping to close these equity gaps in postsecondary education and lifelong learning.
Evo: You mentioned that this opens up an opportunity for middle- and high-skill positions to be more available to people and areas. What areas are those?
RG: We are seeing certain employers—what we call Impact Employers at JFF—design career pathways and more equitable talent-hiring practices that place greater value on competencies, skills and experiences, not just degrees or traditional university credentials. So, there is this massive opportunity to better train learners without degrees, and micro-credentials and stackable certificates are promising ways to do that.
Credentials and certification in tech-focused areas like cloud computing, digital marketing, cyber security, computer analytics and UX design are proving particularly successful as short-form learning and training programs. Employers of all kinds are increasingly recognizing the value of Google certificates, LinkedIn learning, edX micro-bachelors and professional certificates from providers like Chegg or eCornell. Furthermore, university-branded short courses through Coursera or industry-backed credentials from Udacity are gaining real traction in the marketplace.
Evo: Why should higher ed institutions adopt micro-credentialing as a strategy to address accessibility?
RG: There are now over 1 million fewer students going to college than before the pandemic began. It's the largest enrollment decline in five decades, and it's wiping out enrollment gains made in recent years among Black and Latinx students, in particular. At the same time, interest in shorter-term non-degree options is on the rise. Two in five working-age adults have completed a non-degree credential and over 80% of supervisors and HR leaders now say that alternative credentials bring value to the workplace. More and more corporate employers—including Workday, Google, Salesforce, Walmart and Amazon—are now hiring employees that have demonstrated competency through apprenticeships, credentials and skills-specific certificates, not just degrees from top-flight universities.
A connected learn-and-work ecosystem is emerging, one that integrates work experiences, learning experiences and training. It's a shift that eschews the exclusivity of the traditional higher education model in favor of accessibility and flexibility. Universities must rethink their purpose and place in this evolving lifelong learning marketplace.
At a fraction of the cost of traditional college courses, micro-credentials are inherently more accessible to students from low-income backgrounds. They can also be completed much more quickly. Traditional degree programs take years to complete, while some micro-credentials may only take just days or weeks to finish. Taken together with the workforce's evolving needs, micro-credentials represent a strong strategy for improving both accessibility and outcomes.
Evo: What are the necessary steps an institution must take to showcase its micro-credential offerings?
RG: First, institutions must be more intentional and sophisticated in how they reach underserved and Black and Latinx learners and workers. They should engage in direct and online campaigns promoting these more cost-effective, work-based offerings. Second, institutions must continue to develop more scalable partnerships with regional workforce boards and job training centers. Third, they can leverage social and professional networks beyond the likes of LinkedIn—such as Blavity, One Ten and the NAACP—to utilize effective and authentic Black and Latinx-focused channels and to increase access and awareness for these credentials.
Some institutions are directly partnering with providers like edX and Coursera to offer scalable platforms and marketplaces for work-aligned and tested short courses, certifications and credentials. Meanwhile, innovative corporate employee benefit programs offered by companies like Walmart and Pepsico and powered by platforms like Guild Education are transforming career pathways for frontline workers. Universities must partner more willingly with regional employers to offer certificates and credentials aligned with regional needs and career pathways.
Evo: Where do micro-credentials go in the future to better align with businesses and Workforce Development for employers?
RG: Micro-credentials have the potential to become a pivotal part of workforce training. Companies continue to develop internal certification programs with custom coursework to provide professional development and upskilling opportunities for their employees. Companies like Google and IBM are also creating and selling online courses to promote professional development and lifelong education. Additionally, as companies drop bachelor's degree requirements in favor of skills-based hiring, micro-credentials are emerging as a promising alternative to traditional higher education. New digital record technologies are allowing us to move credentials and certificates through a marketplace of learning that enables learners to stack and track experiences from employers, classrooms, internships, apprenticeships and beyond.
We're also seeing self-employment and gig-driven employment growing at dramatic rates. We're seeing new levels of entrepreneurship. We're seeing Black and Latinx learners starting their own businesses and driving their own opportunities, taking more control over their work beyond conventional employment networks. That's exciting and there is immense opportunity for micro-credentials within this shift.
Evo: Is there anything else you'd like to add?
RG: One of the things we focus on at JFF is this concept of dual transformation. How do we innovate and transform within existing systems, especially through an equity lens? How do we introduce credentials and certificates within and across established systems like community colleges, universities, public workforce systems and employers? Without relevant buy-in across all stakeholders, these credentials and certificates have limited value. We must make sure to align value with individuals, institutions, communities and employers.
Earlier this year, we acquired an organization called EQOS, a nonprofit working to establish universal, independent measures of education and training program quality to help people navigate the increasingly crowded education and training marketplace. The EQOS quality assurance framework helps learners and workers, institutions and postsecondary training providers, private investors and governments identify high-quality opportunities—including micro-credentials—that lead to equitable economic advancement.
We believe this is a critical step forward to ensure a shared understanding of value across the education and workforce ecosystem and open new avenues to equitable economic advancement for all.
This interview was edited for length and clarity.
You Might Also Like