Microcredentials Empower Change and Growth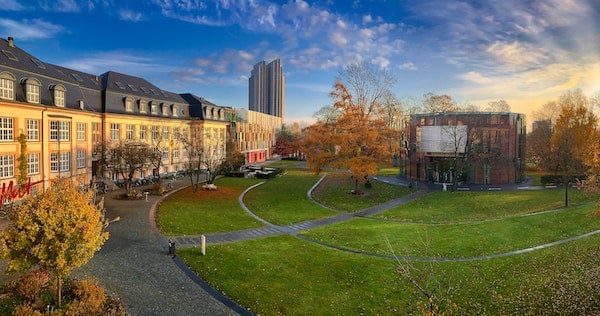 As higher education aims to meet the needs of a rapidly changing post-COVID world and workplace, microcredentials are emerging as a quick, compact, targeted way to instill and certify the particular skills that add value to a résumé and empower individuals to move toward their goals. These tools vastly expand the traditional education options that stretch from the two-year associate degree to the four-year bachelor's, additional-years master's and multi-year doctorate. They can be earned fast, and they provide employers with specific information about the person's qualification. A microcredential can stand alone, become part of a curriculum or stack with other microcredentials to demonstrate increasing knowledge.
Higher education is in the early stages of leveraging microcredentials, which can resemble longstanding company-specific programs, such as Microsoft certifications. The National Education Association has created more than 175 microcredentials to boost its members' skills. For-profit colleges and community colleges are also in the space. The sudden post-COVID demand for greater skills to get a job or advance in a career, at a moment when many people have fewer resources and less time to devote to years of full-time study, means microcredentials can add a vital dimension for traditional universities. The large online provider EdX saw a tenfold increase in applications for microcredentials during 2020, with 11% seeking new skills because they were unemployed and 25% seeking to advance their careers.
At this point, microcredentials resemble the state of massive open online courses (MOOCs) a decade ago–still testing the market, experimenting with approaches and learning what doesn't work as well as what does. The need for objective evaluation, standardization and reliable validation of such programs is becoming increasingly apparent as the trend expansively spreads–there are already more than 700,000 programs from badges to bootcamps to pathways to bachelor's degrees. For example, similar-sounding certificates might represent a few hours of work to a full semester depending on the provider. That might make an employer skeptical of a certificate's real value. The inherent benefits of microcredentials inherent benefits, including their potential to boost workplace diversity with broader access to education to obtain necessary job skills, come with a responsibility to ensure standards, so participants can get, keep and grow in good jobs. Providers need to develop a common vocabulary, so potential students can make wise choices.
Microcredentials offer a powerful new way for universities to fulfill their academic mission to serve students and society. They leverage the professional and intellectual expertise to serve students on campus and beyond. They also leverage the COVID-accelerated embrace of online education that boosts access and convenience. At Miami University, we created microcredential programs during the pandemic to give back to our alumni with some basic business training and, in collaboration with the Mid-American Conference (MAC), to boost practical skills for student-athletes.
Microcredentials can serve students during their college education and after graduation as they continue to upskill. They can also serve people in the workplace who have not attended college, both to boost their employment value and to collect credits that could eventually lead to a formal degree. In each context, they equip participants with value-added skills and experience that can translate into better jobs, higher-starting salaries and faster promotion by making their qualifications clear and concrete to employers.
On Campus
Microcredentials can complement traditional education by adding practical skills to important theoretical knowledge. For example, a student majoring in finance and minoring in entrepreneurship could earn a microcredential in customer service—a useful experience that can give an edge in the job market and faster growth once they enter the workplace.
At Miami, we are experimenting with both incorporating microcredentials into some classroom courses and offering freestanding programs. This spring, we offered credentials in 13 areas, from customer service and writing for the workplace to essentials of business intelligence and introduction to database management, and we expect to add more topics.
When COVID shut down the usual opportunities for in-person internships for our students, we created a microcredential sequence with the Mid- American Conference (MAC) that offered badges for completing sessions on creativity and design thinking; entrepreneurship; digital and big data; diversity, equity and inclusion; and human-centered transformative leadership. Student-athletes who completed all the topics received a certificate.
After Graduation
The dynamic modern workplace means that no education, certificate or degree is ever complete. Graduates must learn and upskill throughout their careers. At the same time, the relationship between universities and their alumni has undergone a profound shift. Unlike earlier generations, whose graduates made their fortune across a long career, renewing ties to their alma mater later in life by giving back from their success, more modern alumni keep more seamless connections. Microcredentials provide a university with the opportunity to sustain that relationship by continuing its educational dimension as those alumni keep learning throughout their careers. For example, a person with discipline success in their field might seek a microcredential in leadership or management to extend their effectiveness in those areas and advance their career. Those who decide to change careers can quickly gain credentials for their new path, even stackable certificates that could lead to a master's degree.
In gratitude for the overwhelming support of our alumni during the pandemic, Miami created a free online mini-MBA certification for them. Participants earned badges for completing courses on accounting; creativity and marketing; management; innovation and entrepreneurship; finance and big data; diversity, equality, and inclusion; and leadership. They received a certificate for completing all the topics.
In the Workplace
In addition to offering microcredentials to their students, universities can partner with outside employers to provide the educational boost current workers need. Some fields such as data analytics are changing too fast for most academic programs to keep up, but microcredentials can efficiently equip workers with the latest knowledge.
Additionally, microcredentials can offer pathways for professionals looking to pivot into new fields or re-enter the workforce with an edge after a job loss. Microcredential programs are flexible, so working parents, busy professionals and recent grads can study at their own pace. They can appeal to people who have not planned to attend college. Microcredentials can allow students to complete what they need for professional development or workforce needs. They also can offer a gateway for people who may not have considered furthering their education to accrue multiple credentials and academic credit.
Here are some lessons learned from our experiences while exploring microcredentials at Miami. Faculty with deep domain expertise and content who are interested in developing microcredentials can do so quickly when they have access to appropriate technology services. However, microcredentials must be engineered carefully. Dividing an existing three-credit course into small sections is usually inadequate because most microcredentials are more practical, partner or seek advice from those in industry to ensure content is usable and relevant. Target costs to make programs affordable and to help companies who reimburse leverage tax benefits. Do not underestimate the technical expertise and creativity required to create the highest quality content.
Choose a platform or technology construct easily updatable or modularized; content must be updated and modified more frequently. Fast-track approval to keep up with rapid change. Test-run or beta-test new modules before launching. Ensure they are accessible and user-friendly to all students, including those with disabilities. If possible, do a course evaluation while in progress, not waiting until the end, to ensure everything is running smoothly. This might trigger a mid-course pivot to make the experience more beneficial to students. Supplement the certificate with student support such as advice on leveraging the credential on résumés, in interviews and with employers.
The need for comprehensive education long served by traditional degree programs will not go away. But the dynamic world of creativity, innovation and change calls for just-in-time, immediately useful training with clear standards to keep up with evolving workplace demands and elevate student success. Microcredentials can supply that value.
Disclaimer: Embedded links in articles don't represent author endorsement, but aim to provide readers with additional context and service.
Author Perspective: Administrator
You Might Also Like