Seeing the Forest and the Trees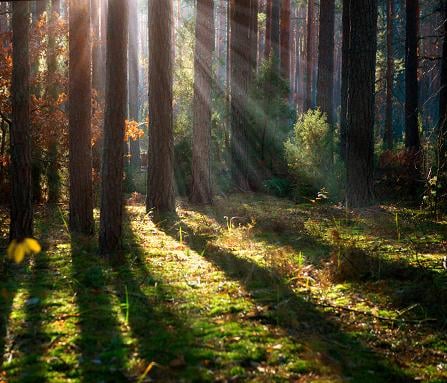 As the CEO of a software company, I have the privilege of visiting our clients on a recurring basis. On one such visit, early in my career, I was let in on a secret.
Let me explain.
It was on a visit to the Stanford Center for Professional Development when the then-Executive Director Andy DiPaolo called me into his office, invited me to sit down and abruptly asked me, "Shaul, you visit schools all over the country: what are you seeing out there? What are schools doing that's innovative and unique? What do you see coming down the line? What's your perspective on the future?" I was dumbstruck.
At first, I thought I was being tested. Some kind of trap, perhaps? Then it dawned on me that Andy, a very well-respected and insightful individual, understood and believed my perspective was perhaps just as valuable to him as our software that ran his division. He made me realize that through my travels and interactions, I was in a somewhat unique position to analyze information on numerous units and provide a perspective that, in its totality, would be different from any one of the inputs. I realized my perspective was greater than the sum of its parts.
Here is why this makes sense.
Though it may be surprising, vendors bring more to the table than just the products or services they are selling. One of the biggest assets astute vendors bring to the table is the ability to see both the forest and the trees. Dealing with a plethora of customers provides a broad view of the industry that can't be seen from an individual school's vantage point. Sure, there are associations and conferences, which try to provide a holistic view of what's going on, but is getting off campus once or twice a year to mingle with colleagues a substitution for speaking to stakeholders on a multitude of campuses, across the country, on a daily basis?
Vendors are privileged with a unique peek into the industry because they are able to see first hand what administrators and educators are struggling with or excelling at — at all levels — across a great many number of schools. Understanding each school's individual issues is very important, but when you can overlay that on the entire industry landscape, new ideas become revolutionary. Trends become easier to see and strategic priorities become much more apparent. From this awareness comes an understanding and insight that is truly valuable. It is this knowledge that, properly harnessed, manifests itself in vendor products, services and even informal conversations, to move the industry into the future.
A vendor may sell you a product, but you're getting short changed if that is all you are being offered. A good vendor offers a ' secret menu' filled with expertise, knowledge and information that can provide the key to successfully navigating the complexities of today's marketplace.
Author Perspective: Business
You Might Also Like