NCCET 2022 Conference Recap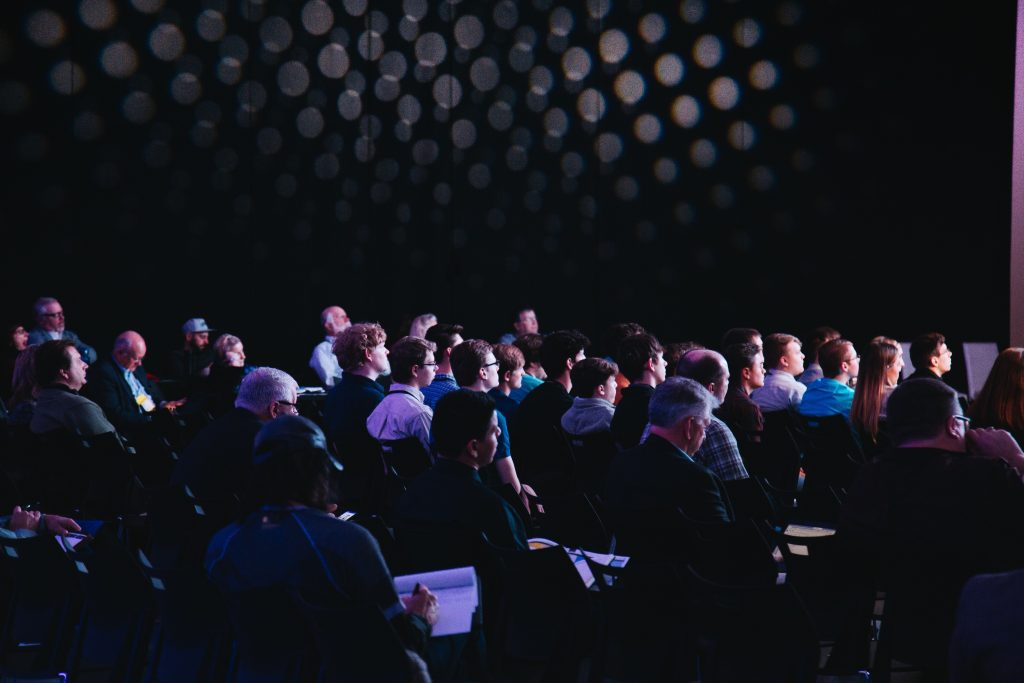 The 51st National NCCET Member's Conference is now concluded and a fond memory for those in attendance. Our decision to hold the conference in person, in spite of all the factors against us, was the right one. It was just what we all needed. If you were not there, find someone who was and ask them about the atmosphere and the sessions. Ask them to tell you which sessions were the most informative and gave them new insight into our commitment to continuing education. There was a lot to choose from.
The Regional Director's Meeting
This was a new addition to our conference template and clearly a successful way to kick-off the event. This session was by invitation-only and it began as the very first opportunity for our new Regional Director's to meet our Board of Director's and to share their plans for each of our new Regions. In the late planning stages, our NCCET President with a stroke of inspiration, extended invitations to all of the Area Managers and all of our Exhibitors in attendance as well. Beginning with the host South Central Region 1, Regional Director Connor O'Sullivan kicked off the program by introducing his Area Managers, followed by a well-structured presentation of current and planned programs from Lone Star College and the colleges within his region. In turn, each Regional Director, followed suit albeit virtually. This was one of the only such hybrid sessions in the conference event, but the impact was game-changing. Although each region from across North America offered uniquely different programs at differing stages of organizational development, it was clear and powerful evidence of what the new NCCET has to offer. This was then followed by short, individual introductions delivered by our attending exhibitors and sponsors. They did not present as vendors. They presented as part of the NCCET team and it was amazing to have them there.
We will do this again at next year's conference in Nashville. If possible, we will open it up to everyone as a plenary session and let every understand the emerging value of our regional infrastructure.
The Opening Plenary Session
We set the "high-water mark" for the conference, with this session. NCCET Board Member and Current VP of Governance Don Tracy moderated this session titled "Preparing our Workforce for the New Economy." He first introduced IBM Project Executive Stephen Dodd who spoke about the new-collar workforce and the IBM Apprenticeships program. This program was initiated to address critical skill shortages in IT with particular focus on the engagement of non-traditional student populations. Austin Community College Strategic Technology Advisor, Doctor Madan Gopal, then discuss new and innovative reskilling initiatives in light of emerging roles in the workforce. Finally, Kay Firth-Butterfield, Head of Artificial Intelligence at the World Economic Forum, discussed both history and the impact of artificial intelligence on skill needs across multiple industry sectors. Throughout all of these presentations, the NCCET audience in attendance was mesmerized. We had the feeling that we were privileged to gain new understanding of key factors affecting continuing education and changing opportunities for career development.
The Reception
This is traditionally a staple in the NCCET conference template, but this was not a reception — this was a party. The AT&T Executive Conference Center "showed off" with unbelievable food selections, including a bone-in prime rib carving station, crab cake sliders, an extensive "chips & dips display" and an open bar. People danced to live musical entertainment, while a continuous linkage of exhibitor videos played in the corner. Weather did not allow the outdoor courtyard reception originally planned, but the indoor alternative left nothing to the imagination. All were invited from colleges and sponsoring companies alike. From 6 P.M. to 9 P.M. that night, we reunited with old friends and colleagues and made many new ones.
The NCCET Exhibit Hall
Another innovation of this conference that we will seek to make a consistent feature in future NCCET conference events was the placement of the exhibitors. Throughout the event, the exhibitors were at tables placed around the main ballroom with us. It made them extremely accessible to all of the attendees and allowed them to actively participate in every aspect of the conference. People easily followed-up on conversations which began in the Regional Director's Meeting and choose between exhibitor discussions or break-out sessions at any time.
The Keynote Address
Doctor Richard Rhodes, Chancellor of the Austin Community College District and Chair of the American Association of Community Colleges delivered the keynote address. Once again, this session was an outstanding example of what was so unique and memorable about both the plenary sessions and the breakout room content. In his keynote address, Rhodes provided recognition and affirmation of the important role that continuing education departments play in supporting the mission of our nation's community colleges. He called his message, "MISSION CRITICAL" and offered powerful reinforcement for those in attendance to hear from someone playing such pivotal roles in higher education. This was particularly valuable for the floor leaders within our NCCET audiences to hear.
The Breakout Sessions
Once again, we aligned our sessions to conform with the NCCET value proposition. For the most part, the sessions fit into the following categories.
Staff Development Sessions
Mental Health for Students and Staff under COVID – Dr. Sherry Benton, Founder and Chief Science Officer, TAO Connect
Leading Without Authority – Dr Carrie Root, CEO, Alpha UMi
Engaging the Others: Growing your Programs Through Connection with Non-Traditional Students – Dr. Ramo Lordeni, CEO, Community-Based Research for Engagement and Education (CBREE)
Developing a Seamless Learn-Work Ecosystem in Higher Education's Future – Amrit Ahluwalia, Editor-in-Chief at the EvoLLLution, a Modern Campus Illumination
Data-Driven Student Success – Jenna Cullinane Hege, Ph.D., Vice Chancellor for Institutional Research and Analytics, Austin Community College District
Revenue Strategies Sessions
Engineering the 4th Industrial Revolution – Colleen Bay Andersen, Vice President, Corporate & Academic Alliances. University of Phoenix
A Student is a Student is a Student – Michelle Millen, MSCPM, RHA, Dean Academic Affairs, Health Sciences and Emergency Services, Collin College; Karen Musa, Executive Dean Courtyard Center, Collin College
Building New Programs Through Apprenticeship – Shonda Atwater, Director of Apprenticeships, Kansas Department of Commerce; Courtenay Wills, Coordinator, Apprenticeship Programs, Metropolitan Community College Kansas City; Goldie Gildehaus, Coordinator, Apprenticeship Programs, Metropolitan Community College Kansas City
Building a High Performing Continuing Education Operation Through Client and Customer Relations Lifecycle and CRM Technology – Dr. Terry Kidd, Vice President for Strategic Planning, Research Technology and Innovation, St. Augustine's University, Dr. Joanna Kile, Vice President of Instruction, Texas Southmost College; Dawnica Jackson, Assistant Vice President of Marketing and Communication, Texas Southern University
Become the Corporate College for Your Community – Eric Richardson, Founder and CEO, Growth Development Associates, Inc.
Building the New Green Collar Workforce – Janell Hills, Ed.D., Director of Workforce Programs, Interstate Renewable Energy Council (IREC)
New Curriculum – Featuring NCCET Certified Programs
The Adjunct Faculty Institute – Dr. Joseph Cassidy, MBA, EdD Assistant Vice President, Economic Development, Dean of Continuing Education and Public Services, College of DuPage
DECISIONS/DECI$ION$ Financial Literacy Course – Eric Richardson, Founder and CEO, Growth Development Associates, Inc.
Filling the Supply Chain Workforce Shortage – Mark Imfeld, Director, Strategic Partner Development, Association for Supply Chain Management (ASCM); Amy Mackenroth, Senior Managing Director for Workforce Development, Dallas College
Career Readiness and Workforce Development Products from Alpha UMi – Dr Carrie Root, CEO, Alpha UMi
Breakout Sessions Not Specific to an NCCET Category
Offering a Successful HR Certification Preparation Course – Troy Weiler, Director, Sales Operations and Business Development, Human Resource Certification Preparation (HRCP)
Building Work Ethic in a Post-Pandemic World: 5 Strategies to Develop Essential Soft Skills – Josh Davies, CEO, The Center for Work Ethic Development
The Plenary Sessions
Behind the Walls – Our Forgotten Workforce: All of the conference sessions were outstanding. I do believe, however, that the only standing ovation was achieved by this session. NCCET Board President Howard Drake, and Board Vice President Don Tracy both individually shared their organizational experiences in implementing transitional programs for incarcerated populations at Polk State College and Austin Community College District. This was followed by a deeply compelling presentation from Misty Campbell, a formerly incarcerated student who shared her perspectives on what this means to those provided with such a critical life-line. The standing ovation was for her. Her personal success story was insightful and inspirational. If you had the power to implement or promote programs to help achieve some of the accomplishments that Misty shared, you would certainly have been moved to do it. This was one of the highlights of the conference.
Equitable Outcomes for Tomorrow: Due to a dangerous ice storm, Doctor Shanna Jackson, President of Nashville State Community College, was unable to join the presentation team. Similarly, Salvatrice Cummo, Executive Director, Economic and Workforce Development, Pasadena City College, was also unable to join us because of the continued restrictions placed upon travel to Texas from California. Session moderator and NCCET Board member Trenton Hightower, then seized the opportunity to allow the rest of the conference participants to benefit from one of the very special breakout sessions, and invited Doctor Sherry Benton to return to the podium and add her Mental Health for Students and Staff Under COVID presentation to this plenary session. This was then followed by comments from Jessica Griffin, Director Continuing Workforce Education, Tallahassee Community College and Vernon Hawkins, VP of Workforce, Edmonds College. Both Jessica and Vernon are NCCET Area Managers from Region 2 and Region 9, and they really made us proud, sharing innovative insight and the established wisdom gained from experience.
We ended the conference with the announcement of the next, 52nd NCCET National Conference and Partners Exhibition on February 28 – March 3, 2023 in Nashville, Tennessee at the phenomenal Nashville Hilton Downtown Hotel. We could not be more excited. The momentum continues!
Illumination Podcasts Recorded Live at the NCCET Conference
Check out two episodes of the Illumination Podcast, hosted by EvoLLLution Editor-in-Chief Amrit Ahluwalia, recorded live at the NCCET conference below.
Skilling and Rehabilitating: How a Community College's Partnership with a Prison System is Changing Lives – Don Tracy, Director of Corporate and Community Education at Austin Community College.
Upping Everyone's Skills: How Continuing Education and The Corporate World Benefit Each Other – Mark Koulianos, Executive Director of Corporate Training and Professional Education at the University of South Florida.
Author Perspective: Community College
Author Perspective: Association
You Might Also Like