Author Profile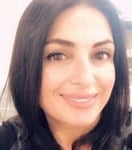 Wendy Kaaki | Core Faculty in Leadership, Education and Development, American College of Education
Current Position and Past Experience
Dr. Wendy Kaaki serves as a Core Faculty in Leadership, Education and Development (LEAD) at American College of Education. She has served as an adjunct professor, academic dean, associate provost and teacher in Los Angeles. She has over 20 years of experience in a variety of educational settings including online and remote instruction. She also has a background in business management and is passionate about evaluation of curriculum within educational programs and is a supporter of online student success and robust learning experiences, especially online. Dr. Kaaki is also a Diversity and Inclusion Committee Member, and Dissertation Committee Member.
Dr. Kaaki enjoys keynote speaking, and presenting. She contributes to student and academic affairs, online instruction, technology integration, curriculum design, evaluation, student engagement, mentoring, training, creating professional development activities, evaluating staff/faculty and ensuring programs are aligned with accreditation requirements for institutional effectiveness. She also is involved in dissertation committees.
Education, Honors and Achievements
Kaaki holds a Doctor of Philosophy in Higher Education Administration from the University of Phoenix, and a Master of Arts in Education and Teaching from the University of La Verne. She also has a Bachelor of Science in Human Development from Hope International University as well as an Associate of Science in Social and Behavioral Sciences from Citrus College. 2019- Keynote speaker, Student Success, retention, and persisitence. Arizona Private School Association (2019) Student Success 2020- Webinar, Gather 2020, The Professor's Life: Work-Life Balance Souther New Hampshire University, Involved in the College of Doctoral Studies, SIG Alumni Fellowship Projects (Fulbright Scholarship) University of Phoenix.
Personal Details and Community Involvement
Besides being involved in educational activities, outside of work, Dr. Kaaki enjoys music, scenic drives, knitting and spending time with her family. Her most loved hobby is cooking- sharing recipes food with friends and family is always on her mind.
Connect
You can connect with on
LinkedIn
.
Articles by this author: