Author Profile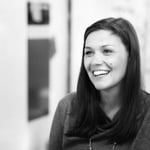 Tessa Forshaw | Researcher and Co-Founder of the Next Level Lab, Harvard University
Current Position and Past Experience
Tessa Forshaw is a Researcher and the Co-Founder of Harvard University's Next Level Lab for applied learning sciences for access, innovation, and mastery. She is also on the teaching faculty of the Harvard University Extension School.
Previously, Forshaw was a Lecturer at the Stanford University Graduate School of Engineering and worked for Accenture and IDEO.
Education, Honors and Achievements
Forshaw is earning her Ph.D. from Harvard University in Philosophy, expecting to finish in 2024.
She earned her Masters of Arts in Learning, Design, and Technology from Stanford University and a Bachelor's Degree from The Australian National University.
She has received a Fast Company Design Award, and two Core 77 Design Awards for her work.
Personal Details and Community Involvement
Outside of work, Forshaw has a deep love of travel, running, and spending time with her family. She is also deeply committed to supporting workforce development efforts, and has spent many years volunteering, mentoring, and tutoring at organizations such as Year Up, New Sector Alliance, Australia Future Women in Tech, and the LA Chamber of commerce.
Connect
You can connect with Tessa Forshaw on
LinkedIn
Articles by this author: