Author Profile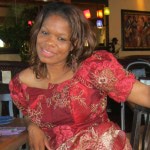 Shanna Clayton | Student, University of North Carolina, Chapel Hill
Current Position and Past Educational Experiences
Shanna Clayton is currently enrolled in classes at UNC Chapel Hill working towards meeting admission requirements for medical school. She has earned her BS in History (with a minor in English) and her MA in Political Science.

Clayton worked with for the federal government and very closely with veterans returning from war.

Personal Details and Community Involvement
Clayton is a volunteer tutor with Proliteracy America and is a motivational speaker for "at risk" youth.

She is currently collaborating with a group of doctors in Cameroon to organize health care seminars in several of local villages.







Articles by this author:
The cost of textbooks contribute to higher education's money pit. Illustration by Patrick Hoesly...