Author Profile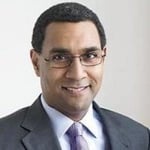 Sean Decatur | President, Kenyon College
Current Position and Past Experience
Sean M. Decatur is currently President at Kenyon College and has been in this position since 2013. Prior, he was Dean of Arts and Science at Oberlin College for five years and was a professor of chemistry at Mount Holyoke College for 13 years.
Under Decatur's leadership, Kenyon has attracted its most diverse and academically talented incoming classes in history. In 2017, Kenyon became a member of the American Talent Initiative, a coalition of colleges working to expand access and opportunity by graduating 50,000 additional highly talented lower-income students by 2025. Efforts like this, combined with an ensemble of Kenyon programs aimed at increasing diversity and fostering inclusion, support Decatur's commitment to building educational communities that talented students from all backgrounds can access, and where they thrive.
Education, Honors and Achievements
Decatur holds a Doctor of Philosophy in Biophysical Chemistry from Standford University. He also has a Bachelor of Arts in Chemistry, Biology and Black Studies from Swarthmore College.
Decatur has won research grants from the federal Naional Science Foundation and National Institutes of Health and from private foundations including the Alzheimer's Association, Dreyfus Foundation and Research Corporation for Science Advancement. He is the author of numerous scholarly articles and has received a number of national awards for his scholarship, including a National Science Foundation CAREER award in 1999 and a Henry Dreyfus Teacher-Scholar Award in 2003.
He was named an Emerging Scholar of 2007 by Diverse: Issues in Higher Education magazine and currently serves on the Science Education Advisory Board of the Howard Hughes Medical Institute. Decatur was named a Fellow of the American Association for the Advancement of Science in 2017 and was elected to the American Academy of Arts and Sciences in 2019.
Personal Details and Community Involvement
Decatur is married to Renee Romano, associate professor of history and African American Studies at Oberlin. Romano is a specialist in 20th century American history, with research interests in African American history, civil rights, and historical memory. They have two children, Sabine and Owen.
Connect
You can connect with Sean on
LinkedIn
Articles by this author: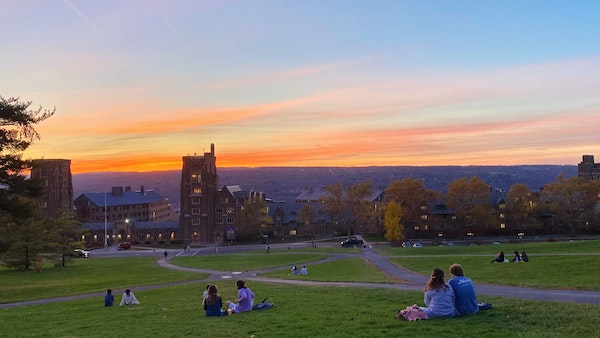 As higher ed adapts to a new normal, it's critical to focus on the residential experience to...