Author Profile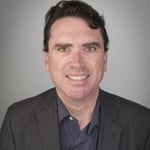 Russell Olwell | Associate Dean of the School of Education and Social Policy, Merrimack College
Current Position and Past Experience
Russell Olwell is currently Associate Dean of the School of Education and Social Policy, co-Director of the First Year Experience Program, and Professor of Education at Merrimack College and has been in this position since 2016. Prior, he was at Eastern Michigan University for 17 years, serving as Director of Institute for the Study of Children, Families, and Communities and Professor of History.
Education, Honors and Achievements
Olwell holds a Doctor of Philosophy in History of Science and Technology from Massachusetts Institute of Technology, and a Bachelor of Arts in History from Princeton University, as well as a teaching certificate from Wellesley College.
He has written four books, "A Guide to Early College and Dual Enrollment Programs" (Routledge, 2020)," "Mentoring Is a Verb: Strategies for Improving College and Career Readiness" (Routledge, 2016), "The International Atomic Energy Agency" (Chelsea House, 2008), and "At Work in the Atomic City" (University of Tennessee Press, 2004).
Personal Details and Community Involvement
Russ Olwell's community involvement include dishwashing at
Cor Unum Meal Center
in Lawrence, Massachusetts.
Connect
You can connect with Russel on
LinkedIn
Articles by this author: