Author Profile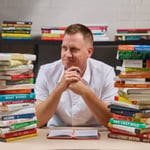 Nathaniel Barr | Professor of Creativity and Creative Thinking, Sheridan College
Current Position and Past Experience
Nathaniel Barr is a Professor of Creativity and Creative Thinking at Sheridan College. He is also a Scientific Advisor at BEworks, a behavioral science consultancy and think tank. An expert in cognitive psychology, he teaches within Sheridan's Board Undergraduate Certificate for Creativity and Creative Problem Solving, and holds a number of research grants oriented toward leveraging behavioral science and creativity to solve pressing societal challenges. He has published on a wide array of topics including creative cognition, innovation, the intersection of thinking and technology, the Anthropocene, and the future of work, and his research has been featured extensively in international media, including outlets like Scientific American and The Washington Post.
Education, Honors and Achievements
Nathaniel earned his BA, MA, and PhD, and held a postdoctoral fellowship in Psychology from the University of Waterloo, within the Cognition and Cognitive Neuroscience Areas.
He has been the recipient of a number of institutional research and teaching awards at both Sheridan and UWaterloo, most recently the 2020 Sheridan Orange Ribbon Award for creative commitment and achievement. In 2016, Nathaniel was part of a team awarded the Ig Nobel Peace Prize for their scholarly study, "On the Reception and Detection of Pseudo-Profound Bullshit", published in the journal Judgment and Decision Making.
Nathaniel, his colleagues at Sheridan College, and a number of partners, were recently awarded two federal grants through the Natural Sciences and Engineering Research Council of Canada. One is a College-Community Social Innovation fund grant that will drive social innovation in the non-profit sector through behavioural science and art/design. The other is a COVID-19 rapid applied research response aimed at the optimization of interventions to combat misinformation online.
Personal Details and Community Involvement
Nathaniel frequently offers keynotes, workshops on lectures on the nature of the human mind, and how better understanding human psychology and behaviour increases the odds we can overcome individual, organizational, and societal challenges.
Nathaniel is also a member of the Research Advisory Council for WGU Labs, a non-profit aimed at advancing innovation in education, on the Board of the University of Toronto Psychedelic Research program, and recognized as a 'Global expert in the debunking of misinformation' on the University of Bristol's post-truth portal.
Connect
You can connect with on
personal website
,
Twitter
or
LinkedIn
Articles by this author: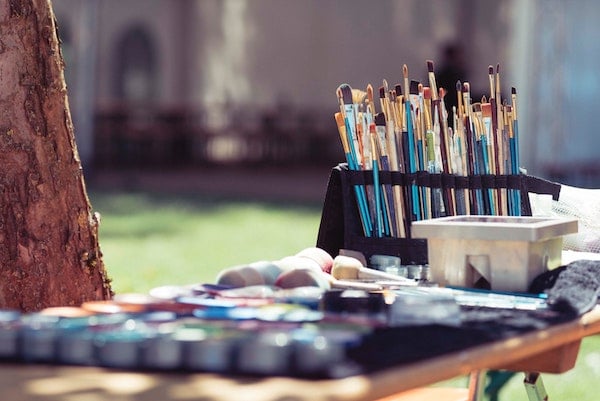 As higher education begins to tackle the challenges it faces, institutions need to treat this time...