Author Profile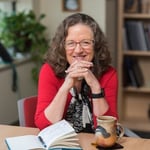 Lois Brooks | Vice Provost and CIO, University of Wisconsin—Madison
Current Position and Past Experience
Lois Brooks is currently Vice Provost and CIO at the University of Wisconsin at Madison and has been in this position since 2018. She is also a member of the board of directors at Unizin. Previously, she was Vice Provost for Information and Technology at Oregon State University from 2010 until 2018. From 1999-2009, she served as Director of Academic Computing at Stanford University.
Education, Honors and Achievements
Brooks holds a Master of Business Administration from both the University of California and Columbia Business School. She also has a Bachelor of Science in Economics from the University of San Francisco.
Connect
You can connect with Lois on
LinkedIn.
Articles by this author: