Author Profile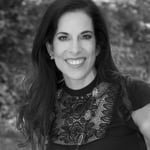 Kristen Lee | Associate Teaching Professor in the College of Professional Studies, Northeastern University
Current Position and Past Experience
Kristen Lee is an associate teaching professor at Northeastern University's College of Professional Studies. She also serves as lead faculty member of Behavior Sciences at Northeastern and has taught a wide range of courses on both graduate and undergraduate levels. Dr. Lee also holds her own private behavioral health practise and has been the author of several books and publications including the award-winning
Reset: Make the Most of Your Stress: Your 24/7 Guide for Well-Being and Mentalligence: A New Psychology of Thinking-Learn
what it takes to be more agile, mindful and connected in today's world. Prior to joining Northeastern University, Dr. Lee served as a Graduate Instructor at UMass Dartmouth's Center for University and School Partnerships.
Education, Honors and Achievements
Kristen Lee holds a Bachelor of Science in Communications Sciences and Disorders from Worcester State University. She became a Licensed Independent Clinical Social Worker after completing a Masters of Social Work at Boston University. Kristen also received a Doctorate of Education from Northeastern University with a focus on Organizational Leadership Studies. In 2011, she was the recipient of an Excellence in Teaching Award from Northeastern University for her "depth of knowledge" and "engaging teaching style". In 2015, she was honored with the Distinguished Professional Achievement Award from Worcester State University as "a leader who lives by the highest intellectual and ethical standards".
Personal Details and Community Involvement
Kristen Lee is a devoted advocate for mental health integration in social policies and institutions. She is a keynote speaker for various topics and has given Ted Talk called "The Risk You Must Take". She is an avid runner and yoga practitioner who enjoys travel, organic connection, and spontaneous adventure.
Connect
You can connect with Kristen Lee on
LinkedIn
and on Twitter
@TheRealDrKris
Articles by this author:
Ensuring that adult learners and CE faculty alike have the holistic mental health support services...