Author Profile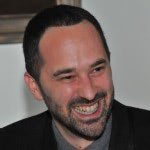 Kevin O'Neill | Vice President of Engineering, Destiny Solutions
Current Position and Past Experience
Kevin O'Neill is currently the Vice President of Engineering at
Destiny Solutions
. In this role, he oversees product development, testing and documentation for Destiny Solutions' flagship product, Destiny One. He is also responsible for delivering superior products through best software design and implementation practices to exceed all customer requirements.
O'Neill is a seasoned technical executive with over 10 years of experience in enterprise software development, where he has led multiple teams through process re-engineering using Lean and Kanban software development to continuously improve time-to-market and reduce rework. Prior to joining Destiny Solutions, O'Neill was Director of Software Development at Infor, the third largest provider of enterprise applications and services. He managed a global team responsible for product design, architecture, development, QA and software delivery along with all IT and cloud/SaaS operations. Before Infor, O'Neill was a development manager for Workbrain, a start-up that quickly became one of the leading developers of enterprise workforce management software, which was acquired by Infor. He worked closely on various aspects of Workbrain's product with large companies such as British Airways, General Mills and Target. Previously, O'Neill held senior research and development positions at Sapient and SOMA Networks.
Education, Honors and Achievements
O'Neill earned a Bachelor's degree with honors in Computer Science from University of Toronto. He is a certified Scrum and Agile practitioner, which fundamentally revolves around an iterative and incremental approach to software development that involves the voice of the user throughout the process, helping guarantee that software meets market and out-of-box quality expectations.
Connect
You can find O'Neill on Twitter
@adevmgr
.
Articles by this author: