Author Profile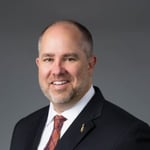 Jeff Citty | Director of Innovation Academy, University of Florida
Current Position and Past Experience
Jeff Citty serves as the founding director for the Innovation Academy at the University of Florida (UF). In this role, he is responsible for the overall administration and leadership of the Academy, working collaboratively with an advisory board to provide guidance on academic and programming issues. He first joined University of Florida in 2001 as Financial Aid Coordinator and has since then held several administrative positions at UF. Citty served as Coordinator of Academic and Support Services for over seven years and as Assistant Director of Undergraduate Student Affairs for over a year, before taking up his current role.
Education, Honors and Achievements
Jeff Citty has a M.Ed. in Student Personnel in Higher Education and an Ed.D. in Higher Education Administration from the University of Florida. In 2009, he was recognized by the National Academic Advising Association with an award for Outstanding Advising. Additionally, he was recognized by the American Society for Engineering Education (ASEE) and a runner-up for best conference paper in 2012.
Personal Details and Community Involvement
Along side Innovation Academy students, faculty and staff, Jeff Citty enjoys volunteering locally in elementary schools with Junior Achievement.
Connect
You can connect with Jeff Citty on
LinkedIn
.
Articles by this author:
While many university campuses sit dormant during the spring and summer months, UF has found a way...