Author Profile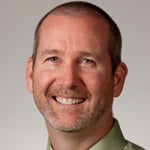 Bob Flynn | Manager of Cloud Technology Support, Indiana University
Current Position and Past Experience
Since 2014, Bob Flynn has served as the Manager of Cloud Technology Support for Indiana University's central IT organization, University Information Technology Services (UITS). He first joined UITS in 1998 as an Education Specialist for the Education Program and, two years later, took on the role of Associate Director of Information Systems Technology for the Systems and Accounting Graduate Programs office at the Indiana University Kelley School of Business where he served until 2009.
For five years following that, Flynn returned to UITS where he served as Manager of IT Community Partnerships, a group focused on outreach to the community of university IT Professionals. During that period Flynn spent time on loan to Internet2 as Lead Project Manager with NET+ Box service.
Flynn is an involved member of EDUCAUSE, including the ECAR Cloud Working Group. He is on the NET+ Box Higher Education Advisory Board, the Google Apps for Education Customer Advisory Board and the NET+ Amazon Web Services/DLT Higher Education Advisory Board.
Education, Honors and Achievements
Flynn earned his B.A. in Russian from University of Arizona and his MA/ABD in Slavic Linguistics from Indiana University Bloomington.
He is a graduate of the MOR Associates IT Leadership Program.
Personal Details and Community Involvement
Flynn is active in his community. He serves on the Board of Directors at the WonderLab Museum of Science, Health and Technology. He and his family are frequent volunteers for local organizations and event such as the Lotus World Music & Arts Festival, Cardinal Stage Company theater performances and food events put on by the City of Bloomington Parks & Recreation department. He is a dedicated proponent of mass transit, solar power and other sustainability causes.
While a graduate student at Indiana University in 1984 Flynn founded Hoosiermama?, the Indiana University men's Ultimate Frisbee team. In the early 90's Flynn and his wife spread the game while teaching English in Hungary and are regarded the grandparents of the game in that country. He returned to coach the Indiana University Women's Ultimate team, Calamity Jane, for several years. He remains the team's advisor today.
Connect
You can find Bob Flynn on
LinkedIn
and on Twitter
reflynn
.
Articles by this author: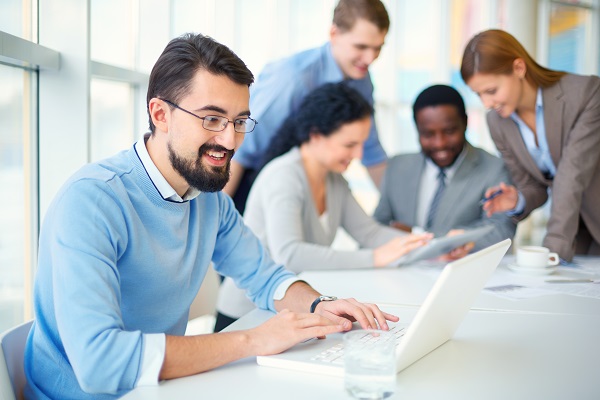 In today's higher education marketplace, IT leaders should be looking to SaaS, PaaS and IaaS...