Author Profile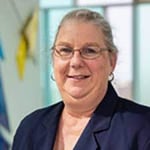 AnnaMaria Bliven | Analyst, Western Governors University
Current Position and Past Experience
AnnaMaria Bliven is currently an Analyst at Western Governors University and has been in this position since 2013. She is also Chief Operating Officer of My Career Opportunity, and Founder, Executive Director of Onward and Upward, Founder/Chief Executive Officer of Prosperity Pathways LLC. Previously, she worked at the United States Army Reserve for thirteen years serving as a staff administrator, human resources manager, and education services specialist. Before working in the Army Reserve, she was a musician in the Army National Guard Band for thirteen years, having served a total of 26 years before leaving the military in 2008. Additionally, she taught online and in the classroom undergraduate courses in Speech 101, College Writing, and Advanced Public Speaking. She continues teaching community classes in getting, keeping, and advancing in employment, career development, and entrepreneurship.
Education, Honors and Achievements
Bliven holds a Doctorate of Business Administration and Management from the University of Wisconsin. She also has a Master of Arts in Communication from West Virginia University and a Master of Business Administration in Health Care Management from Colorado Technical University Online. She also earned a Bachelor of Science in Communication from Arizona State University. She is a graduate of the Entrepreneurship Bootcamp for Veterans from Syracuse University and holds a professional certification as a Global Career Development Facilitator. She is an inductee in The National Society of Leadership & Success and The Society of Collegiate Leadership & Achievement. She is the author of three
books
.
She is the recipient of the Army Meritorious Medal (3x), the Army Commendation Medal (2x), and The Army Achievement Medal (3x).
Personal Details and Community Involvement
In her off-hours, she enjoys working with a team she assembled to help people with home insecurity (AKA: Homeless) get back on their feet, never to be homeless again. In addition, she enjoys camping, fishing, boating, hiking, reading, knitting, crocheting, cross-stitching, needlepoint, latch-hooking, and gardening in her relaxing moments.
Connect
You can connect with AnnaMaria on
LinkedIn
Articles by this author: