Unleashing the Power of Personalized Web Experiences for Today's College Students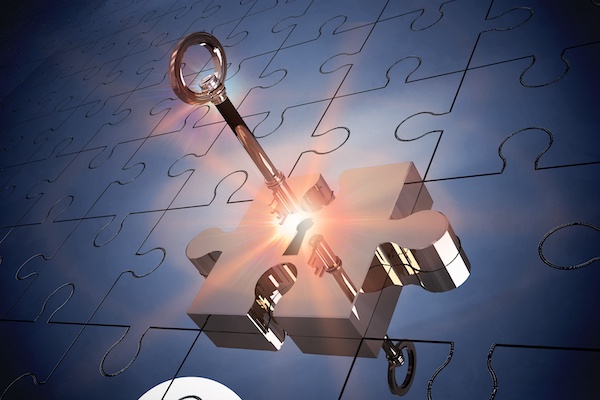 As the competition for prospective students continues to grow, website personalization is emerging as a crucial tool for colleges and universities seeking to stand out in an increasingly crowded digital landscape.
In today's digital age, personalized web experiences have become increasingly essential to engage and retain college students. Students have come to expect tailored content and experiences that cater to their specific needs and preferences.
One thing we have learned from our qualitative data is that prospective students are inspired to apply to our college by our online content. Our students tell us that our Instagram portrays a welcoming community—one they want to be a part of. We have worked intentionally to authentically showcase the ethos of our college on social media. We achieve this outcome primarily through the strategic use of photo and video, employing an in-house photographer and videographer to capture key moments and events.
In 2021 we began working on a website redesign, using the popular elements of our social media channels as inspiration for our new website. We designed the new website to be an experience for prospective students, not only providing information but pulling them in and evoking a sense of community, so students can envision themselves on our campus. We intentionally removed extraneous elements and content, so that website serves a singular, strategic purpose: engaging prospective students.
Our first step was designing and launching the site with a user experience and content that makes students feel at home and want to learn more, to come back, and ultimately be a part of our community. To engage prospective students effectively, we must deliver content that not only resonates with them on an emotional level but also quickly answers their questions and provides a better experience than they are finding elsewhere.
Students today have grown up with information at their fingertips, and they are accustomed to scrolling through images and videos. If they were on social media or Amazon, they'd be served customized content based on their browsing history. Imagine you're a student or parent returning to a college website and experiencing a personalized landing page that caters to your interests and needs, that answers your questions before you search for them. This is the future of higher education websites as colleges and universities embrace the technology that retailers have been using effectively for years.
If we have grabbed their attention on the first visit and they are inspired to return to our site, we need to make the interaction matter. The data tell us that they have likely returned to do a deeper dive as they consider their options in the higher ed landscape. Surveys show that prospective students are looking for details on housing, tuition, scholarships and clubs and organizations, but important details are difficult to find on many college websites.
One of our technology partners surveyed college students and found that three-quarters of students want their institutions to use their personal information to customize their experience and recommendations the same way businesses do. The areas where they are craving customized content include career services, tuition and aid, course registration, housing and student clubs and organizations.
A CMS and blogging software provide robust tools for content personalization. These systems allow colleges to track user interactions, create dynamic web pages and display personalized content. Customer Relationship Management (CRM) platforms like Carnegie help institutions manage student relationships and deliver personalized communications and new website content. Combining a CMS with a CRM, our strategy now includes leveraging user segmentation to deliver customized content to both external and internal audiences.
We selected a content management system (CMS) Modern Campus that allows us to take our website marketing to the next level, offering the option of easily serving relevant content to those returning to our site. Tracking prospective students from the first interaction allows us to capture the attention of those who are the right fit but who might move on if relevant information is not at their fingertips. The CMS gives us the tools to get to know our visitors, their website interactions and areas of interest. When our CMS identifies a returning prospective student, for example, based on data such as IP address, they will be redirected to a new page with curated information compiled based on their previous interactions.
The need to effectively communicate with our prospective students is crucial to enrollment and retention. This is especially true for international students who often must navigate a new country, city, culture and academic system. We must provide these students with information about the admissions process, required documentation and vaccines, packing lists and course offerings, while addressing the cultural challenges these students face.
For existing students, personalized web experiences contribute to student success and retention rates. With personalized web experiences, colleges and universities can streamline communication channels to deliver important and timely information to students such as course recommendations, deadlines, announcements, campus news and events, and extracurricular activities, promoting student involvement and fostering a sense of belonging. By going further and providing tailored information on academic support services and career services, institutions can address individual student needs and go a long way toward student satisfaction. One of our new website features that we consider a potential retention tool is the calendar of events. We can tag events and use those tags to display only relevant events on specific web pages. Each subset of students can easily get a glance at the events that interest them.
Data-driven approaches allow us to understand our audiences on a deeper level, so we can deliver personalized content that resonates with prospective students, current enrollees and alumni, driving enrollment, retention and support. With Google Analytics 4 (GA4) on the horizon, we can look forward to expanded tracking capabilities that will enable colleges to gather valuable data across multiple devices and platforms, giving a more complete story of user journeys.
While the advantages are many, personalizing website content is not without its challenges.
Collecting and storing student data raises concerns about privacy and data security. Institutions must prioritize data protection, obtain consent and adhere to privacy regulations to ensure student information remains secure.
Personalizing web experiences for a broad, diverse student population can be complex and challenging, especially given limited staff and resources. We are taking content creation one page and audience at a time, prioritizing our most sought-after resources. Choosing the right tools and partners can be daunting as well, with so many choices. The right partners and tools are essential. The more support a vendor can provide, the more effective your strategy will be.
Author Perspective: Administrator
You Might Also Like