Leveraging Personalization to Drive Strategic Marketing Initiatives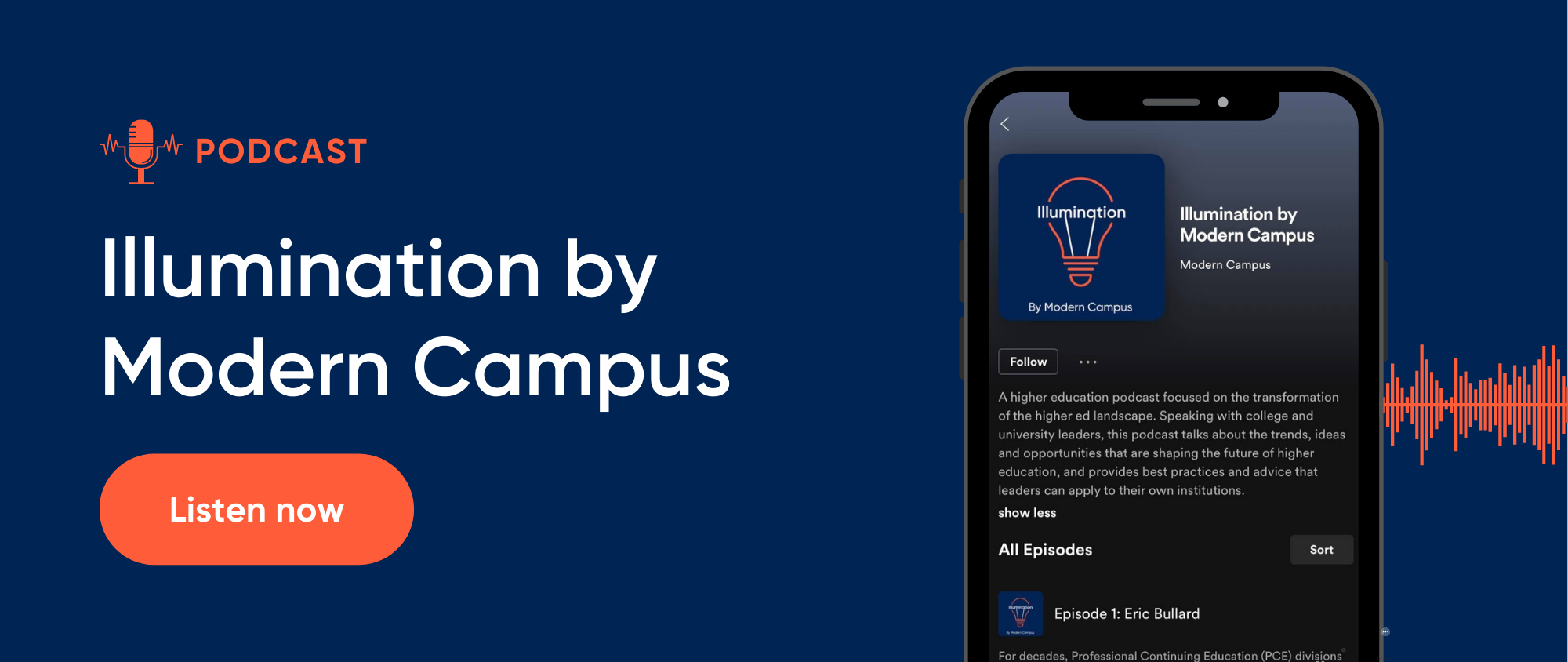 On this week's episode of Illumination by Modern Campus, we look at the digital experience modern learners expect, and how personalization helps drive revenue and enrollment growth.
With Amazon and GrubHub at their fingertips, consumer industries know what exactly their audiences want and how to deliver it. This level of personalization has made its way into the lives of the everyday modern learner. But institutions have been following a traditional approach to the higher education experience for decades and are slow to adapt. So in this new era, why is personalization so important in higher ed?
This means taking a new approach to marketing to current and prospective students. The old ways of marketing don't work anymore, and it's time to adopt some e-commerce best practices. So what are the key strategic priorities a marketing leader should be focused on today and how can you execute on your goals?
Students will stay with an institution that meets their needs and makes them feel like more than just a number. They're looking for that lifelong learning partner. So what impact does personalization have on student enrollment and retention?
Launching and scaling personalization can't happen in a day. It requires strategic, careful planning to meet the needs of both the learner and the institution. So what advice is there for marketing and higher ed leaders looking to implement personalization?
Listen to this week's episode of Illumination by Modern Campus, featuring Eric Hazen, to unlock the answers to these questions and discover some best practices to launch and scale personalization at your institution.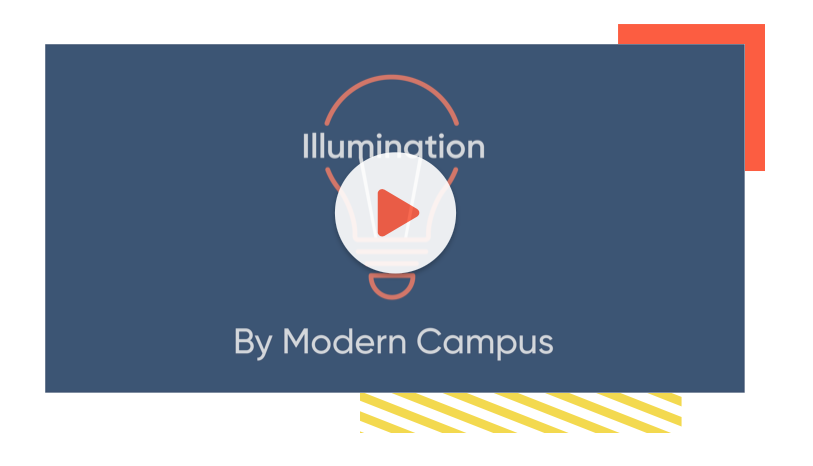 You Might Also Like