Student Success Amid the Pandemic: Let Technology Bring You Closer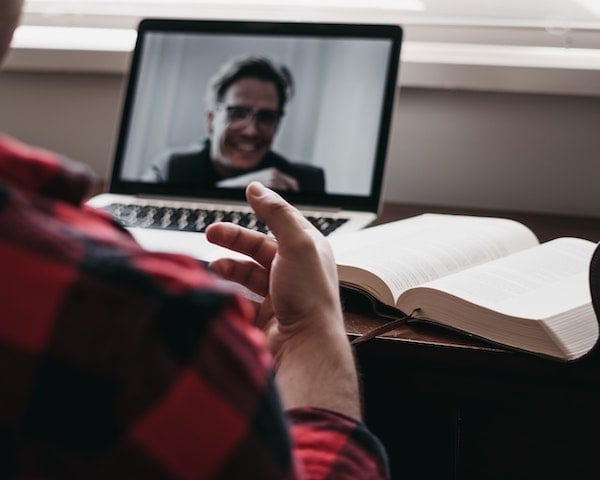 2020 has been filled with disruption and uncertainty. Those of us in post-secondary education have been tested for months–tested on our ability to adapt, transform, and innovate. I could have never anticipated working virtually for six months (and still counting) without any notice or opportunity to prepare for the transition to all-virtual, online student support. However, in my role as assistant vice president for student success and retention at Morgan State University, I have witnessed the evolution of our campus culture from prehistoric to futuristic. One of my fellow employees at Morgan said two years ago, at the time of our accreditation visit, that "we've gone from the Flintstones to the Jetsons." Over the past 8 years, our use of technology has increased exponentially.
Pre-COVID, we no longer depended on bound planners or file-and-folder systems to schedule student appointments and keep records. Rather, all of our work with students is facilitated with the help of several critical fully online virtual platforms. We use Starfish by Hobsons, EAB Navigate, Degree Works by Ellucian, College Scheduler by Civitas, Campus ESP, Ivy.ai Chatbot, and a host of other tools to advise, coach, track, monitor, register, assist, and communicate with our students.
So, when COVID-19 hit in March 2020, we were well positioned to use these tools to go all virtual with student support services at a moment's notice. Now, instead of using these tools to drive students to see us in-person, we use these tools to see students online via Google Hangouts, Microsoft Teams, Zoom, FaceTime, or Skype. And what we have found is that students need our engagement even more in the context of the pandemic and quarantining. Minority students, low-income students, and first-generation students are often "high-touch" students anyway. But in a pandemic, they are looking for engagement, and they are in search of meaningful connection more than ever before.
Over the last six months, we have found that students are more likely to attend their virtual appointments rather than cancelling them. We have found that students stay in one-on-one meetings on camera for longer than they do in-person. We have found that students are more likely to open up about non-academic challenges such as anxiety, boredom, family situations, financial challenges, and fear. We have found that even after we send out emails answering questions and sharing information, students still want to see us on camera to connect and affirm what has already been communicated in writing. In fact, the engagement has been so overwhelmingly positive that we plan to continue to offer online appointment options for students even after the pandemic is over. Meeting with students online to discuss their grades, financial aid, registration, future internships, or any academic topic can be much more personal in the virtual space than in the traditional in-person appointment. We have had the opportunity to meet students' pets, siblings, parents, or whoever they are quarantining with. We have even had the opportunity to have students tell us about a poster on their wall or a photograph in their room.
We've witnessed the disparities in internet access, computer technology, devices, learning spaces, and personal distractions. A good number of our students try to use their smart phone as their primary device for schoolwork. The takeaways from this experience have been monumental from a student success standpoint. Our students still desire engagement in a virtual college environment. Our students still experience disparities in their educational experiences in a virtual environment. Ultimately, technology still acts as a game-changer in providing effective student success support. These observations and lessons learned have informed the following recommendations for student support in an online learning environment:
Proactive communication
Use technology (Starfish, EAB, your SIS, your LMS, etc.) to identify students who may benefit from different types of proactive messaging. Use the messages to answer frequently asked questions or common student concerns and provide targeted information. Be certain that the messages are clear and concise with catchy and direct subject lines.
Face-to-face virtual engagement
Use technology (Google Hangouts, Google Meet, Zoom, FaceTime, Skye, etc.) to speak with students face-to-face remotely. Be sure to schedule extra time so that students don't feel rushed. Refer students to targeted campus resources such as the counseling center or career development center when they share diverse challenges with you.
Follow-up
Use technology (Campus ESP, Ivy.ai Chatbot, etc.) to send follow-up messages to students who you have met with or referred to other campus resources. Use these individual messages to check back with students to ensure their questions have been answered and their challenges have been addressed.
Accessibility
Use technology (Starfish, EAB, Google Calendar, Outlook, etc.) to share your availability with students. Students should be able to easily schedule appointments via online tools. Create virtual office hours for walk-ins so that students know that you are accessible.
Author Perspective: Administrator
You Might Also Like