Lessons on Assessing Academic Quality in the Wake of COVID-19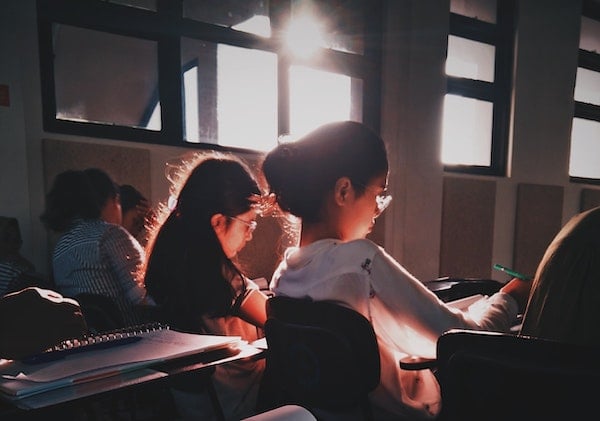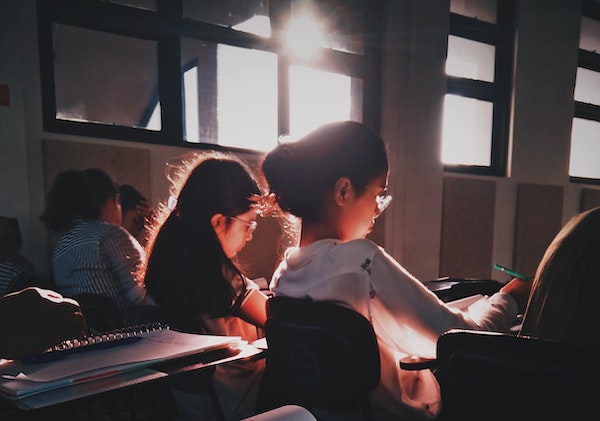 Released at the end of April, the 2021 Survey of College and University Chief Academic Officers, published by Inside Higher Ed and Hanover Research, reveals that provosts and other chief academic officers report high levels of confidence in the academic quality of the courses offered by their institutions last fall, following the move to remote and online learning. These affirmations of excellence were accompanied by announcements of intention to offer more hybrid and online courses, even after the pandemic ends. Yet, it is not clear how chief academic officers arrived at their conclusions regarding the quality of the student experience.
After all, many faculty members had never taught online, and there was pressure from faculty unions and other concerned groups to suspend student evaluations of teachers and move to a pass/fail grading system. Perhaps they engaged in qualitative research or were relying on anecdotal evidence. In any case, the findings come as no surprise given the pressure placed on administrators to counter the flurry of lawsuits by students and families demanding tuition reimbursement, contending that remote education was a poor substitute for the educational experience for which they had signed up. In this liability-driven environment, the likelihood of chief academic officers publicly questioning the quality of the online student experience was negligible.
Nevertheless, the positive nature of the assessment by chief academic officers regarding the persistent quality of learning was countered by perceptions regarding student engagement. Indeed, only 45% of respondents said student engagement was good or excellent in the fall 2020 semester. Beyond physical and psychological barriers imposed by learning in virtual settings, it is important to consider the toll this unique moment in time has taken on our students. The intersecting crises of a global pandemic, the ensuing economic recession and period of racial reckoning in America, catalyzed by the murder of George Floyd, have exacerbated depression, anxiety and despair among students. Indeed, one-third of college students have reported emotional distress brought on by the coronavirus pandemic, and over 70% of college presidents identify student mental health as one of their most pressing issues.
Moreover, in the weeks following the transition to online learning, the food and shelter insecurities experienced by so many students at all types of institutions across the country, alongside the expansiveness of the digital divide, were unveiled. Scenes of students lining up to access computers or sitting in digital parking lots set up by colleges to provide access to high-speed internet were stark reminders of the need to apply an equity lens to curricula, pedagogies and modes of delivery to address higher education's growing economic and racial segregation.
As colleges and universities strive to ensure all students are provided with the tools necessary for college completion and success in work, citizenship and life, there is an opportunity to reimagine and revolutionize higher education, placing equity at its center. Promoting individual student thriving, central to academic quality, requires faculty to understand and acknowledge the ways in which many of our students are functioning with reduced cognitive bandwidth. Cia Verschelden, special projects advisor for the Integration of Academic and Student Affairs at the Association of American Colleges and Universities, offers compelling insights into the ways in which students experiencing poverty, racism, sexism, homophobia, xenophobia, ableism and other forms of discrimination have a reduction in the portions of their brain available for learning. COVID-19 has made matters much worse, and developing assignments and assessments aimed at restoring cognitive bandwidth is an equity imperative.
The approach to restoring cognitive bandwidth in students and enhancing student engagement begins with instilling a sense of welcome and belonging, whether classes are taught are face-to-face or online. Higher education must once and for all move away from a deficit perspective, centered around what skills and competencies students lack and apply an asset-based perspective, emphasizing the richness that students are bringing from their lived experiences. This, in turn, necessitates new approaches to assessment. All colleges and universities should jettison high-stakes testing that asks students to answer questions for which we already know the answers and move toward evaluating students on their abilities to apply skills and knowledge in addressing unscripted problems. Assignments should be driven by student interest and targeted toward connecting those interests to real-world challenges in the context of the workforce, not separate from it.
In addition, all assignments should make clear exactly what students are being evaluated on and why, which will facilitate the creation of a personal narrative that connects curriculum to career. Further, assignments should be scaffolded, asking students to take on increasingly complex tasks over time, while allowing them to master skills tied to specific learning objectives. Students should not be measured in relation to each other but by their own progress.
Among the lessons learned from the move to remote learning is that incorporating asynchronous learning and advising that provides continuous interaction, recording presentations for students to view at convenient times and building ePortfolios that encourage students to make connections across disciplines and between curriculum and co-curriculum can foster the kind of engagement chief academic officers found lacking in the transition to online learning.
The challenge of demonstrating the quality of online instruction and the need to adjust assessment techniques used to evaluate student learning is central to AAC&U's Valid Assessment of Learning in Undergraduate Education (VALUE) work, and we stand ready to support chief academic officers in providing evidence to support their assurances of course quality. This work to ensure all students have access to excellence in higher education, regardless of socioeconomic background and in fulfilling the promise of the American Dream, is more critical than ever.
Disclaimer: Embedded links in articles don't represent author endorsement, but aim to provide readers with additional context and service.
Author Perspective: Association
You Might Also Like