Higher Ed Deserts–Actions to Attenuate Their Spread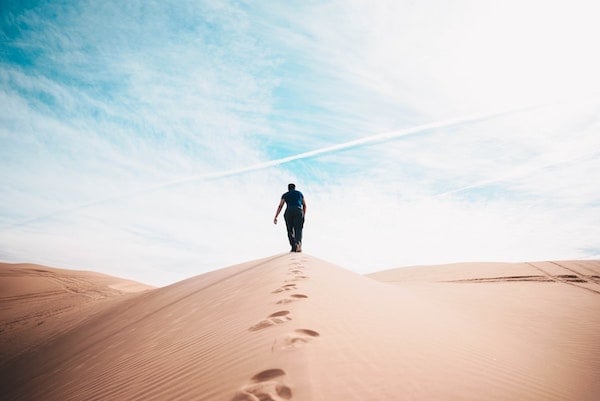 Rosenboom and Blagg[1] estimated that nearly 41 million adults in the U.S. live at a distance of 25 miles or more from the nearest institution of higher education or in areas only served by a single community college. This is in line with Hillman and Weichman's[2] definition of education deserts. In 2019, Beamer and Steinbaum[3] reported that 38% of the nation's population live in these deserts with little to no access to institutions of higher education and a commute time of at least 45 minutes to the nearest one. This, in itself, is a grim picture at a time when–due to the convergence of information and technology–advanced knowledge in the form of degrees and credentials is needed more than ever for success in the workplace.
The COVID-19 pandemic and the consequent move to a primarily online mode of instruction has revealed even more barriers for students, especially for underserved populations including students of color, women, and those coming from economically disadvantaged sectors of society–the very populations already impacted by existing inequities in the higher ed system. We need to keep in mind that if we do not develop post-COVID environment with care, we could actually increase the scope and impact of education deserts.
Uneven, or lack of, access to broadband and even computers, lack of dedicated quiet space to study, time constraints and additional responsibilities (like the need to look after children now at home due to restrictions on school re-openings), added to health concerns and financial stress due to unemployment have enhanced these deserts. While no definitive study has been completed yet, it is clear that in rural regions and the poorer areas of urban and suburban regions, the digital chasm has created its own education deserts. While online education does provide greater opportunity to access higher education for some non-traditional population sectors, its efficacy is predicated on aspects that were probably not considered at scale prior to the pandemic. We have a responsibility to address these concerns as we proceed rather than believing that they will just vanish in a post-pandemic world.
While the opening of new higher ed institutions, or the expansion of existing institutions in areas determined to be deserts, and even making changes to Pell grant policies to ensure adequate levels of funding in these areas can make a difference, there are other–perhaps more basic–aspects that also need to be addressed. Here are some suggestions to solve these issues and diminish the scale and growth of higher education deserts in general.
1. Availability of appropriate computer equipment
Many students do not possess computers of their own. Even when one exists at home, the consequences of the pandemic are such that it may be used by multiple family members, resulting in less time for students. Programs that provide "loaners" or simply purchase computers for financially challenged students for their coursework will be critical as we move forward. There is a need to develop programs (either funded privately or through universities and federal/state entities) that provide this in conjunction with a Pell grant or directly based on FAFSA considerations.
2. Network access
Despite tremendous advances in coverage over the past decade, there are still large areas across the U.S. without internet access and cellular coverage. Further in many areas, download speeds are slower than required to enable online learning through streaming modalities. While students' use of parking lots outside Starbucks might seem to be the exception, it is not. Providing personal hotspot devices does assist in some cases, but in others, where there is no cellular/network coverage whatsoever or very slow speeds, this does nothing. Institutions of higher education need to work together to advocate for rapid expansion of coverage through federal, state, and corporate partnerships. Working with libraries, chambers of commerce etc. to provide areas where students can access coverage, even with appropriate social distancing, is equally important and will continue to be essential even after the pandemic. Just as with computers, the provision of online access as an integral part of the admissions/enrollment process as an add-on to financial aid may need to be considered to ensure that lack of connectivity does not result in an expansion of higher ed deserts.
3. Access to personal "learning" spaces
As a result of the pandemic, universities closed facilities such as libraries, student centers and other areas that provided space to sit and study. And with similar public community spaces also being shut, students no longer have the ability to focus on their studies undisturbed by other activities. This is especially significant for those living in large family units, those with children, and/or those living in small homes in which finding a quiet place to focus on online material becomes impossible. The lack of these spaces especially effects economically disadvantaged students, women, and students of color, furthering the inequities that already existed for them in higher ed. The provision of these spaces through the remainder of the pandemic and even thereafter, especially on a 24/7 basis, to provide flexibility to match schedules related to their work and family responsibilities will be critical.
4. Access to learning/support centers
While online delivery increases access for specific populations, the lack of face-to-face contact can be detrimental for those who need specific personal support and/or assistance to succeed in their courses. The establishment of learning/support centers, especially in rural areas, would go a long way in addressing some of these issues with key facilitators assisting in guiding students without being the disciplinary experts on a topic. In many ways, these centers have been successful outside the U.S. in countries where populations are geographically distant from urban areas. The centers could also serve as locations where course material could be loaded periodically onto laptops/tablets to provide a way around lack of network access in the short term. It should be emphasized that while first-generation students, among others, are highly motivated to succeed and work extremely hard, the lack of support caused by closure of physical campuses causes significant difficulties and added stress since they have lost, in large part, the academic and emotional support systems that existed prior to the pandemic, adding to their stress and the risks of their dropping out.
5. Flexible course structures and delivery modes
The fixed length of our semesters are based less on pedagogical reasons and the selection of time periods to optimize learning, and more on the historical division of the year into two primary study periods with the length related to the credit hour. It is ironic that the concept of the credit hour originally had nothing to do with the amount of learning or course material but was rather introduced as a means of providing pensions to faculty. We need to recognize that the "traditional" 15-week semester bound curriculum and could well be a barrier to progression and completion for students juggling responsibilities in addition to education. Shorter terms with more intense study and multiple starts through the year have been shown to enable working students to continue their studies at a pace, and in periods, that better match their lives. The concept of a carousel, with students hopping on and off based on their ability to balance education with other responsibilities, enables them to "stop out" for a short period and then return and "catch up" on the carousel, substantially reducing the risk of dropouts. In similar fashion, providing students the flexibility of accessing lectures through both synchronous and asynchronous modalities can help them juggle education with other responsibilities. Given the disruptions and modifications to K-12 schedules and structures, we need to remember that "non-traditional" students with school-aged children face serious, and previously unforeseen, issues related to childcare and homeschooling. These situations disproportionately affect those who already face inequities in higher ed, and not providing the flexibility of time through choice of modes furthers the potential for their having to drop out due to circumstances beyond their control.
6. Modifications to pricing
While the reasons for the increase in tuition over the past two decades can be debated, there is no doubt that the levels, even at regional universities, are increasingly exceeding students' reach. The costs of delivering a high-quality online education are not inconsequential, and as such, may be even more expensive than the cost of a traditional course. However, the overhead components on both options are very different. Given the existing structures of universities and resources sunk into traditional campuses, changes that enable differences in tuition rates based on the delivery mode and expectation of extra-curricular activities is difficult. However, it can be done with significant cost savings as proven by Georgia Tech with its online Masters degree program in computer science, the University of Texas in Arlington's nursing program, and by the University of Southern New Hampshire using a totally different setup from what they used traditionally. Advances such as these need to be looked at seriously if issues of educational access are to be addressed comprehensively outside the discussions of a political solution.
7. Minimizing obstacles to enrollment
All too often, students, especially first-generation students, for whom English is not the first language, and those who are economically disadvantaged, get discouraged by the complications and bureaucracy associated with admission and registration. The use of criteria that increase inequities, processes that require multiple steps, and the completion of long documents many of which are not even referenced in making decisions, and a less than welcoming attitude make this an experience that is often difficult and can result in even a highly motivated student stopping the process, never to come back. While these issues have been exacerbated by the pandemic, they are nonetheless very real even in normal circumstances and are a major cause of lack of progression for students belonging to populations that can benefit most from higher ed. This, above all others, is a truly artificial catalyst for the creation of higher ed deserts.
As we look to furthering access and student success, we need to ensure that geography as in physical location, ability to access a network, and unnecessary barriers based on dogmatic adherence to processes and procedures of the past do not in themselves create deserts. If education is to truly be the great equalizer and the door that opens opportunities to a better future, we need to ensure that our students can not only reach that door but be able to cross the threshold and embark on a journey powered by their talent without obstacles.
References
[1] Rosenboom, V. & Blagg, K, 2018. Three million Americans are disconnected from higher education. Urban Institute. https://w w w.urban.org/urban-wire/three-million-americans-are-disconnected-higher-education
[2] Hillman, N and Weichman, T, 2016. Education Deserts: The Continued Significance of "Place" in the Twenty-First Century. Viewpoints: Voices from the Field. Washington, DC: American Council on Education.
[3] Beamer, L. and Steinbaum, M., 2019, December 18, Unequal and Uneven: The Geography of Higher Education Access, Jain Family Institute, Phenomenal World https://phenomenalworld.org/analysis/geography-of-higher-ed
Disclaimer: Embedded links in articles don't represent author endorsement, but aim to provide readers with additional context and service.
You Might Also Like