Collaboratively Meeting Modern Learner Needs with Workforce Development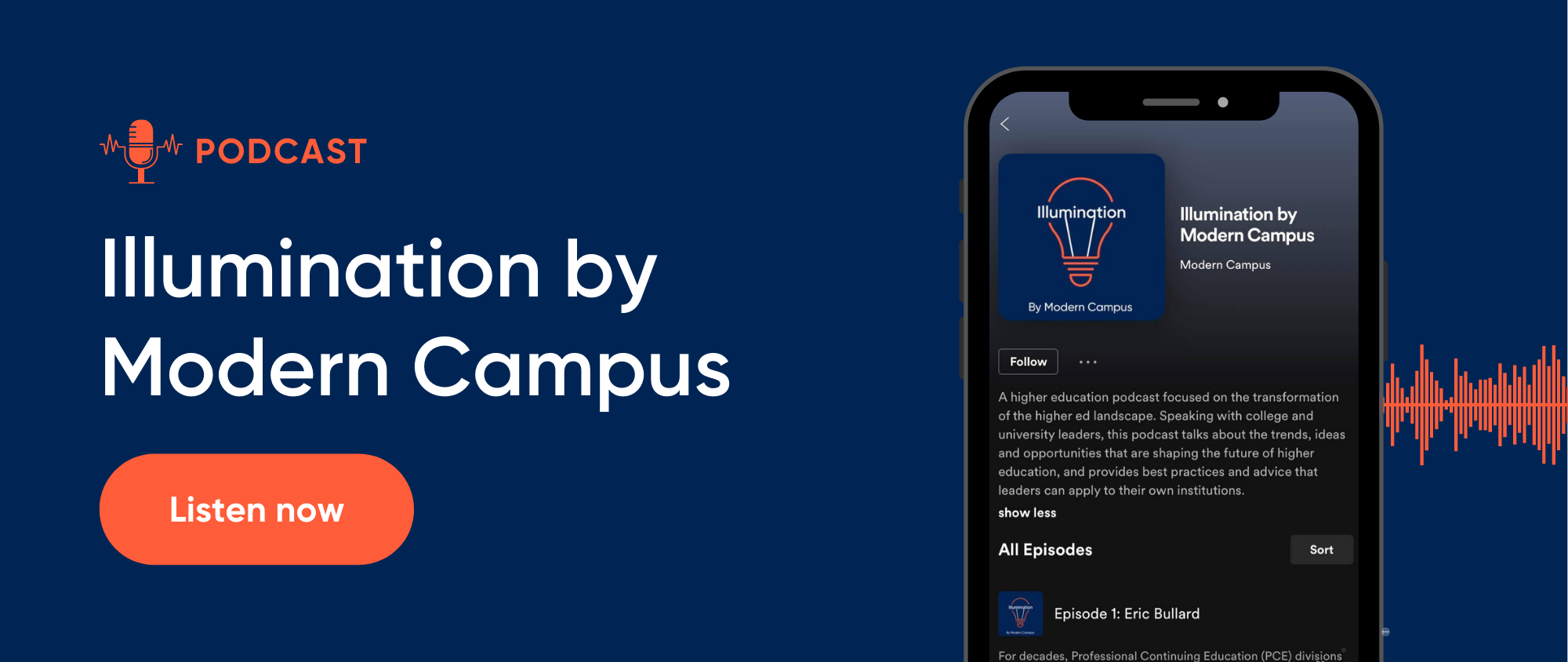 On this week's episode of Illumination by Modern Campus, we look at the significance of Workforce Development and establishing seamless collaboration across the institution.
September is recognized as Workforce Development month, which brings awareness to the importance of the industry to a growing national economy. But what other significance does this bring to higher education?
For decades there has been a stigma around community and technical colleges and the work they do. Oftentimes they're overlooked and pushed to the side of the institution. So how can Workforce Development Month help to overcome some of that stigma?
Modern learners aren't necessarily looking only for traditional degrees. They're also exploring short-term programming accessible throughout their lifetime. But there are many options out there. So how can colleges stay at the forefront of modern learners' minds when they need that next upskilling and experience?
To begin meeting learner needs, it's important for the institution to work together across all departments. But being on the periphery, there's often a disconnect between main campus and Workforce Development divisions. So what are the barriers that exist between typically siloed workforce development division and main campus to create connectivity?
Developing programming that meets both learner and employer needs is a win-win for everyone. Can common obstacles with non-credit programming, like not being financial aid eligible, be avoided by building those programs collaboratively with employers?
These divisions that are on the outside main campus have been serving non-traditional learners for years. They have the knowledge and expertise that main campus faculty may not have that needs to be leveraged. So what does it take from the institutional perspective to start bringing workforce education divisions into the strategic center of the institution?
Helping the broader institution deliver the right programming to the right audience requires time and resources. As these divisions help other faculty, time is taken away from their everyday job. So how does this move towards the center of the institutions affect workforce divisions' capacity to innovate?
Listen to this week's episode of Illumination by Modern Campus, featuring Nicole Cobb, to unlock the answers to these questions and discover some best practices to create a more seamless collaboration between main campus and Workforce Development at your institution.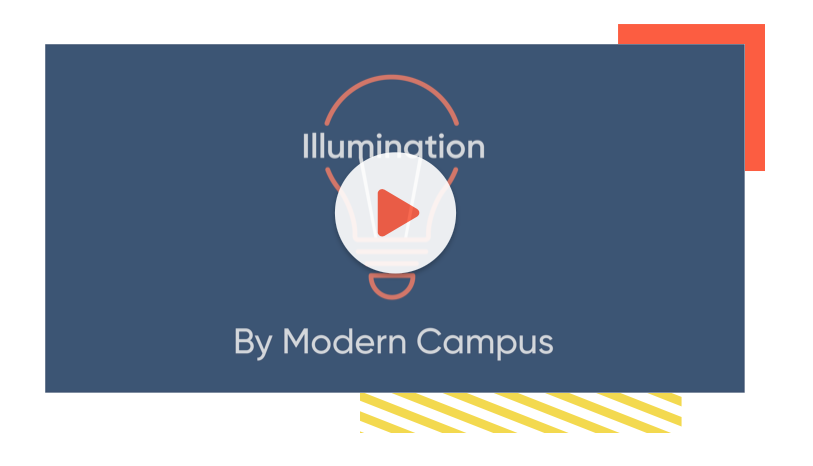 Author Perspective: Administrator
You Might Also Like