Working Cross-Campus to Build a Flexible and Responsive Educational Ecosystem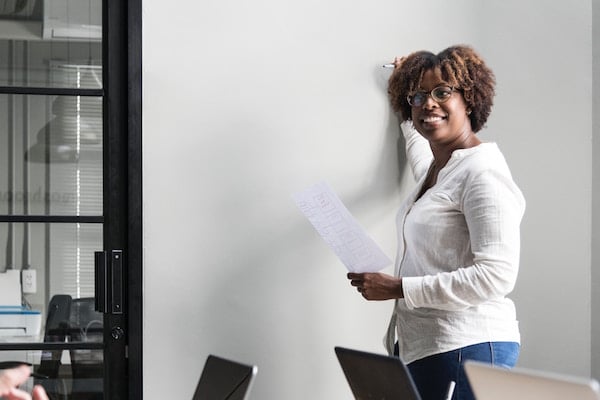 With recent statistics showing the shelf life of a bachelor's degree expiring at five years, lifelong learning is no longer an option for those seeking career advancement—it's a necessity. Continuing and Professional Education (CPE) units have a vital role to play in meeting this impending influx of non-degree programming but, according to Darcy Richardson, degree-based programming will still have its part to play in meeting workforce education needs. In this interview, Richardson discusses the vital partnership between CPE and academic units, and argues that the future of education lies in developing rapid-response programming that can bridge the gap between credit- and non-credit designations.
The EvoLLLution (Evo): What are a few characteristics that define a great student experience for today's adult lifelong learner?
Darcy Richardson (DR): Today's lifelong learner is seeking opportunities to gain new knowledge and skills in a flexible, convenient and affordable manner. Recently, we conducted a survey of Arizona State University alumni, and learned that what they valued most was right in line with our assumptions about CPE:
Nearly 90 percent of respondents said that they prefer to take continuing and professional education courses online;
The three main drivers of their interest in CPE were career advancement and promotion, learning something new or challenging themselves, and increasing their salary;
The most important factors for these individuals were affordability, convenient course delivery, flexible course schedules, and real-life experience.
Evo: How do these kinds of stackable, non-degree credentials feed into serving the needs of today's adult students?
DR: Recent statistics show that the shelf life of a bachelor's degree is only five years. With the rapid pace of knowledge creation and technological advancement, people will need to engage in continuous lifelong learning throughout their careers to remain relevant in the workforce.
Non-credit learning opportunities enable individuals to build an ongoing portfolio of skills achievement that can stack into a lifelong learning transcript. Employers seek out and pay a premium for people who demonstrate their commitment to lifelong learning. Those unique combinations of skills mean that a new hire can contribute multiple talents to the success of their organization.
Evo: What are some of the roadblocks that you have to overcome to launch new programs that are responsive and relevant to what students need?
DR: Probably the biggest roadblocks have to do with the fact that, although we're constantly scanning labor force market data to try and keep up with the latest advancements, there are innovations brewing that we haven't even uncovered yet, and can't always anticipate.
One example is blockchain technology. There's a lot of information about blockchain right now, but we don't know exactly how it's going to impact the labor market. What are the new jobs that need to be created to actually implement blockchain technology? What is the educational pathway, say, to help executives within organizations determine whether or not it is something they want or need to implement? We need to be cognizant of and create programs to address those sorts of questions.
Moving further, what are the jobs that might be created as a direct result of blockchain? How will blockchain affect supply chain management? Current supply chain management will likely become obsolete as blockchain becomes the norm, so what are the jobs and skills that are going to be necessary for an individual to have in that industry?
The second challenge to launching new programs is being able to find the right resources within the university itself, at the right time. Given the sheer magnitude of an organization like ASU, finding the right subject matter experts that can help us quickly develop new programs can be complicated. I'm constantly out among my colleagues at the university, learning what's going on within their degree programs that we can possibly utilize in non-degree programs.
Evo: You recently wrote an article that talked about the idea of leveraging non-degree and stackable offerings to create an array of program options that adult students could use to customize their educational experience. From your perspective, how can institutions build that flexible and customizable education ecosystem that adult learners are looking for?
DR: First of all, institutions have to engage with learners. CPE learners are requesting consistent pathways to engage in loop learning, where you're not involved in the pursuit of a degree for four to six years but rather throughout an entire lifetime, to upskill as your career requires. We consistently survey our learners to identify what non-credit educational pathways they're seeking to rapidly build their skills portfolio as they progress along their career trajectory.
Secondly, institutions have to be in sync with industries and be able to identify their areas of need. We're constantly evaluating real-time labor market data and surveying our employer constituents. We tap into what's going on in the local economy to determine what skills gaps exist for the jobs of the future. We need to be able to take that information and rapidly develop programs that meet those needs. Skills are the new currency in the workplace, so we have to be able to address those competencies.
Evo: One challenge that we tend to run into on the non-traditional side is trying to figure out the operational role of continuing ed. Does continuing ed operate as a service provider that helps faculties make their programming more accessible to students who aren't seeking degrees, or does it have a responsibility to build and offer its own programming?
DR: That's the question of the hour. To my mind, the role of CPE lies in playing a supporting role to our academic constituents and helping them bring forth their programs and courses. We want to facilitate their ability to bring their subject matter expertise to the wider market.
However, there's often a delay between what's actually happening in the labor market and offering a degree program that addresses those labor market needs. There can be a two-year lag. Continuing education has an obligation to step into that gap and create the program that's going to be able to service an individual in the here and now, and not have to wait two or three years. Technology and knowledge creation won't stop to wait for degree approvals. We've got to stay on top of that.
The sweet spot for CPE is being able to work with academic units and industry subject matter experts to create programs that have that relevance for today, but can also serve as pathways to future degree programs. I used the example of blockchain: We can create a non-degree certificate in CPE for blockchain that meets immediate needs, and make it stackable into an eventual master's degree on the academic side. We're trying to create pathways so that continuing and professional education serves as the conduit between existing skills and degrees and future skills and degrees, often through non-credit certificates.
Evo: How can CE leaders work with their colleagues in the faculties to create those kinds of partnerships that allow for the creation of stackable certificate programs—or conversely, provide professional education opportunities for students graduating from a traditional program?
DR: First of all, we can help them understand what is actually going on in the labor market by giving them information from our employer constituents and real-time labor force market data. There are some fabulous tools now for market data reporting which give us a real-time glimpse into what's going on. We can use that to provide academic units with feedback on where the industry needs are.
Second, we can add value for learners by giving them the non-credit laddering, if you will, into academic programs, or conversely by laddering from a degree program into new areas of knowledge and skills development in the CPE space. That can really create a value-add for our learners: We become not just your academic partner for four years or six years but your academic partner for life. We can provide you with that initial degree, and also the skills-based non-credit programs that are going to benefit you throughout your career.
Evo: Is there anything you'd like to add about how CPE divisions can create that lifelong learning capacity within a university?
DR: The main thing is that we've got to provide relevant content. Individuals have to be able to see that CPE programs are going to have a positive, immediate impact on their growth and development. As long as we're doing that, and continue to build out workplace-responsive programs, learners are going to appreciate those pathways to different learning opportunities. It's all about the relevancy of the programs, the subject matter expertise, and being able to add value.
This interview has been edited for length and clarity.
Author Perspective: Administrator
You Might Also Like