Show Me the Money: Funding Higher Education in 2023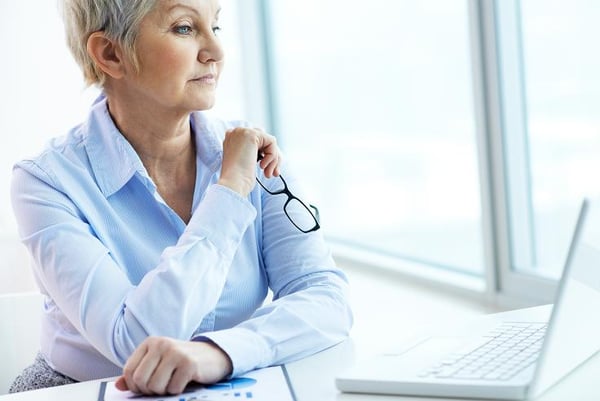 In a recent article written for The EvoLLLution, I argued that "the current model of American Higher Education – public, private, and proprietary – is in for rough sledding … as both the economic and core learning models change dramatically". I concluded that the "winners" in this disruptive saga will be "the leaders and institutions who adapt constructively and with vision to the changing environment".
But, I think the pickle we are in is even more complicated. In a recent policy discussion, I heard several fundamental and conflicting truths that the current higher education "system" presented. They included the following:
In order to fill the ever-widening talent gap and meet the President's completion goals, we need to bring more young people through high school and college successfully while paving the return to and completion of college for millions of adults as well.
These learner-workers are predominantly poor, of color, and historically under-served.
Thanks to previously unavailable big data and its analysis, we have a far more granular picture of how our institutions are performing. And, for those serving first generation and poorer learners, the picture is not pretty.
Finally, the price of higher education, whether to individuals or taxpayers, continues to escalate disproportionately to other sectors while success rates stay largely flat.
This is dangerous territory for higher education as we know it today. Just as the disruptive forces that drive change in the economic and academic models are gaining momentum, the financial environment is further complicated by two facts: we need more investment in populations we have historically under-served and we have rich data that detail how poor our success rates with these learner/workers are.
I believe the burden for success will fall on our community colleges, state colleges and universities, as well as new non-profit and proprietary institutions and organizations that serve learners in wholly different ways than the historic pattern. All will need versatility and vision to succeed. And all will need low cost/low price models to succeed.
When I asked my colleagues in the policy discussion whether any of them disagreed with the assertion that future funding would trend inexorably towards learners and possibly employers, no one did. There it is, loud and clear.
By 2023, post-secondary educational services will not only look different and act differently, but they will also be funded by and through the learners themselves with additional play given to employers.
I anticipate that the upcoming decade will be characterized by ferocious rear-guard actions fought by public colleges and universities to sustain their traditional funding patterns. And, although they will be more successful some years than others, the funding trend line will continue away from them and towards learners. Thus, the conundrum facing most institutions today is how to protect academic quality and have lower cost/prices to the learner as well as different relationships with employers while serving more people successfully.
In a customer-driven funding model such as the one I anticipate, the issues will involve both old and new constituencies. Here are a few of the issues we will face over the next 10 years:
Who verifies and certifies which institutions can receive aid?
In this environment, the traditional roles of regional accrediting agencies and the Department of Education's Title 4 certification are already being re-evaluated. Is there a role for ISO9000 or a Standard and Poor's-type rating agency?
Will businesses be able to educate their workers and receive aid?
Or will we continue to de-value learning sponsored by employers?
Will need-based aid be drawn from a Social Security-type fund over which the learner has more control?
Every eligible learner can draw from a Lifelong learning account. Eligibility will be determined by current pay stubs and previous year's income and they can apply the funding to any approved course or course of study. No time limit, just a cap against which they draw based on need.
New ways of "paying back"
Loan repayment will be tied to a percentage of disposable income for the first 20 years of full employment and forgiven thereafter.
Pay for competence
Institutions may be compensated 50 percent when the person signs up and 50 percent as the person demonstrates competence.
Beyond Advanced Placement
Students will be encouraged to challenge for the degree without prior participation.
Re-defining completion
Learners will be able to sign up for specific courses and outcomes, not simply degrees or certificates. "Completion" and "Success" will be measured by learner and institutional performance against the learner's objectives.
Favor "needed" professions and occupations
More states may direct aided students towards some high-demand occupations in response to economic development needs.
In my earlier article, I argued that a college that used a(n)…"OER curriculum in a guided independent study format would be close to replicating Mark Hopkins' famous conversation with a learner on a log, courtesy of the world wide web and social networking". In a world of such tremendous pedagogical diversity, funding institutional forms will decline and funding for employers' training, results, and individuals will increase.
You Might Also Like