Should Public Financial Aid be Made Available to Continuing Education Students? (Part 2)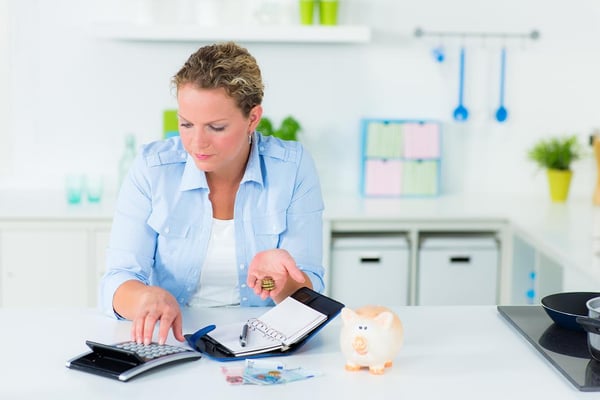 This is the second installment in a six-part series by Karen LaMarsh on financial aid for continuing education (CE) students. In the first installment, LaMarsh looked at the availability of public support for students looking to enroll both in degree and non-degree programs. In this piece, she takes a closer look at Georgia, her home state, and the programs they have in place to increase higher education accessibility for CE students.
The Georgia Example
Across the United States, most state-provided financial aid comes with the basic requirement that students must be a resident of state and/or attend school in the state.
HOPE (Helping Outstanding Pupils Educationally) is Georgia's best known scholarship program. It is a unique scholarship and grant program that rewards students with financial assistance in degree, diploma and certificate programs at eligible Georgia public and private colleges and universities, as well as public technical colleges. HOPE is funded entirely by the Georgia Lottery for Education, which also funds Georgia's statewide prekindergarten program. Since the HOPE program began in 1993, more than $6.4 billion in HOPE funds have been awarded to more than 1.5 million students attending Georgia's colleges, universities, and technical colleges.
The HOPE scholarship program is for students who have demonstrated academic achievement and who are seeking a college degree. There are several ways to become eligible for the HOPE scholarship, either by graduating from high school as a HOPE scholar or by earning the status while enrolled in college.
Full-time enrollment is not required and students are not required to graduate from high school with a specific GPA. However, they are required to have a postsecondary cumulative 3.0 GPA, at certain checkpoints, in order to maintain eligibility. According to the Georgia Student Finance Commission, "Recipients of the HOPE Grant are not limited by the number of technical Certificate or Diploma programs of study for which they can receive HOPE Grant payment, provided the Paid-Hours and/or the Combined Paid-Hours limit has not been reached."[1] Georgia's HOPE Grant is limited to "technical certificates."
However, students enrolled in continuing education programs are not eligible to apply. According to the HOPE Grant 2012 – 2013 regulation below, CE is not considered proper coursework for eligibility.
306.7. Continuing Education and Audit Coursework.
A student is ineligible to receive HOPE Grant payment for coursework classified by his or her Eligible Postsecondary Institution as Continuing Education or Audit coursework.[2]
Why is this the case?
– – – – References
[1] Georgia Student Finance Commission, "HOPE Grant Program REGULATIONS." http://www.gsfc.org/main/publishing/pdf/2014/2014-HOPE-Grant.pdf
[2] Ibid
This is the second installment in a six-part series by Karen LaMarsh exploring the availability of federal and state financial aid funding for non-traditional students enrolling in continuing education programs.
To read other articles in the series, please click below.
You Might Also Like