Defining the Needs of Employers Seeking Training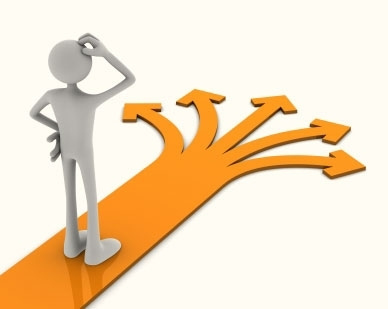 Many employers have not only said employees today need continuous learning just to keep pace with their jobs, but they're putting their money where their mouth is. The training industry is worth close to $485 billion according to a few sources and there is a mind-boggling plethora of learning solutions available. But it is this search for an answer to an elusive problem that continues to evolve that has resulted in traditional brick-and-mortar institutions revisiting educational policies just to complement virtual environments. Community colleges and universities are revamping their offerings to address current trends and relevancy. Industry trainers are dreaming up truly flexible learning schemas: building ground-up programs that grow, evolve and are delivered in a multitude of platforms and paradigms that are convenient—just for the professional.
So, with all that is marketed to the professional, what are employers looking for when trying to find training solutions?
Employers seem to be looking for customized training that is either: for free, affordable, or economical—but of value. Some would try to use the these words interchangeably, as if they mean the same thing, but they're not the same at all. Free is self-explanatory. Affordable suggests obtainable without an excessive expenditure. Economical relates to thrift or frugality—ensuring nothing is wasted. Importantly, they do represent cost, and we'd like to believe that cost is the big decision maker when it comes to employee training.
A very popular and true adage for employers goes something like this: "investing in your employees' professional growth is the key to staff retention and increased business skills and the organization's knowledge base". When it comes to paying for training, employers are looking for the most value for their investment dollars and that includes the benefits the training should produce; the learning outcomes. So, while cost is a significant factor, it's usually defined with extremely different terms and conditions.
As a vendor of learning solutions, the types of questions we field from our clients make up this list of key areas many employers consider when thinking about customized training for their staff:
Will it improve the organization's overall goals: increasing business skills and knowledge base?
What are the training options? Is delivery flexible; instructor-led classroom, web-based self-paced? Is it accessible for all my staff in multiple locations, internationally? Is it time intensive?
Will it provide comprehensive coverage of the topic(s)?
Will it meet the current need and transcend future concerns?
Are best practices implementable: immediately, in the future?
Does a program exist to cover or reduce some portion of the costs?
Are there professional development credits (PDUs)?
While not necessarily in this order, each question represents the value the training solution brings to the organization. One value that doesn't normally get a line item, but is often the game changer, is the 'training partnership'.
Those relationships—with a training partner who learns and understands the organization's culture, dynamics and aspirations—helps build roadmaps for the future, and guides workforce development. I don't know that you could put a dollar value on that relationship unless it's a bad one; then its dubbed the "$XXX,000 SNAFU" and memorable for all the wrong reasons. But, because economies change and transition constantly and employees have to keep pace and there is no 'one size fits all' solution, employers will have to keep one eye on emerging market trends and the other eye continually searching for the right training solution for the times.
You Might Also Like