Effective Ways to Retain Adult Learners During a Global Pandemic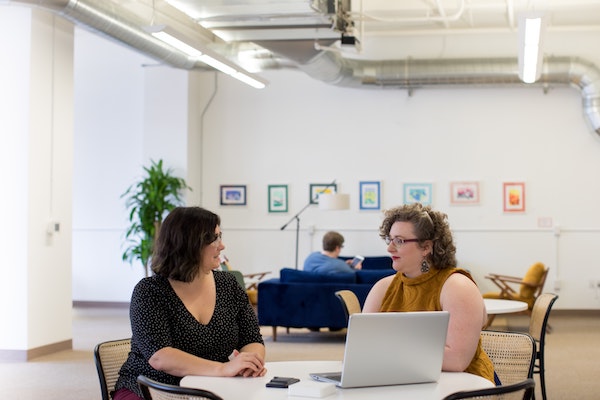 HACC, Central Pennsylvania's Community College, is the first and largest community college in Pennsylvania. With five campuses, thousands of students and more than 1,000 employees, we are a large and complex organization. However, no matter how large we are, one thing remains constant: Our students are our top priority. Period.
We make promises to our students–many promises. Big promises. It's easy to do. However, what is not so easy is keeping those promises, but we must. We promise to deliver excellent instruction. We promise to provide exemplary services, so our students can be successful inside and outside of the classroom. We promise to be flexible and empathetic. We promise to be anti-racist.
No organization is perfect. All of us fall short of the excellence we strive for. However, if we deliver on most of those promises, we will retain a significant number of our students.
Why is student retention important?
We need to teach our students to finish what they start.
We need to remind them how a college education can transform their lives and those of their children.
We need to teach our students that educated communities have better economies, less crime and fewer health disparities. Education can literally save their lives.
Student retention is, of course, financially good for colleges and universities.
At HACC, we believe that if you put students first, the rest will fall into place. In most instances, since the health pandemic took the world by storm in spring 2020, we have been right about this. When the college president, his vice presidents and other leaders made tough decisions, we asked ourselves, "Even though this may be challenging, what is best for our students?"
Well, we answered that question over and over again. And we posed that question to our students. The college president hosted regular Zoom meetings with our students and listened to them. We emailed them on a regular basis and included an online form link for them to submit feedback and questions. Also, the brilliant, confident and articulate president of our Student Government Association regularly attended Cabinet meetings to share our students' perspectives with us and advise us on how we could better serve them. We called and texted our students in addition to engaging with them on social media.
As a result of this insight and research, we learned that the biggest barriers to our students' retention during the pandemic were:
Food insecurity
Homelessness
Inability to focus at home and online
Job loss
Lack of technology
We told our students, "We got you."
The following are the strategies we used to retain adult learners during the global pandemic:
Food Insecurity, Homelessness and Financial Insecurity
Lack of Technology
Inability to Focus at Home and Virtually
We shared tips with our students through their professors and student services.
We sought students' advice and asked them to share it via videos and social media posts.
We encouraged them to tell their stories to inspire other students.
We asked employees to rally around our students to encourage them and remind them that they can do it.
Yes, our enrollment dropped during the pandemic. However, it would have been worse without these retention strategies. We asked our institutional research department to run a report for us. Here are some of the findings:

No matter how many students, employees and donors you serve, do what you can with the money you have. Listen to your students and do what you say you will do. If you do this and put your students first, many of them will hang in there with you during the good and bad times. You won't get it right all the time. No one does. Not every decision will be a good one, and that is fine. However, adult learners are savvy, and they know our hearts. Do your part, and they will do theirs–stay enrolled and finish what they started.
Disclaimer: Embedded links in articles don't represent author endorsement, but aim to provide readers with additional context and service.
Author Perspective: Administrator
You Might Also Like