A Social Media Primer For Higher Ed Leaders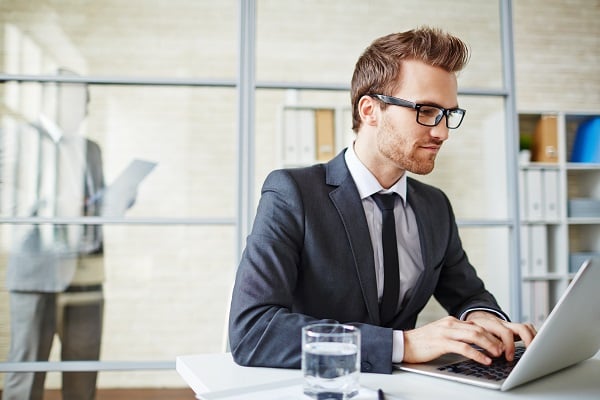 It's no secret that social media is becoming an increasingly important marketing tool for institutions offering continuing education programs. According to one survey, nearly 6 in 10 Canadians (58 per cent) have a social media account. Furthermore, with the rise of online education, social media offers channels for social engagement across the digital space with learners that we never meet face-to-face.
A robust social media strategy offers institutions the opportunity to connect with current and potential students in the places where they seek information, engage with peers and colleagues, and get inspired to move forward in their careers. Continuing education institutions need to be strategic in implementing a social media strategy, and there are many ways deans, directors, and leaders can spearhead and support this.
As Dean of Ryerson University's G. Raymond Chang School of Continuing Education, I recognize that I have an important role to play in our social media activity. That role goes well beyond supporting the marketing department's initiatives—though clearly that's critical. My role in social media communication is a collaborative partnership with the marketing department. We check in with each other on key messages. We work together to develop strategies that align with The Chang School's mission, values, and academic plan. We are inspired by each other's posts. We collaborate to amplify each other's profile and content.
I'll give you an example. In the lead-up to the fall term, we ran a #ChangChat Twitter chat. We discussed job search strategies for career changers and the conversation featured career experts from inside and outside Ryerson University—and me. I felt well qualified to join the experts, having moved fluidly through several careers myself: psychologist, provincial cabinet minister, president and executive director of a museum's board of governors, and now dean.
In the lead-up to the tweet chat, I shared event details with my social networks. During the chat, I shared my experiences and I also took advantage of the opportunity to highlight a Chang School certificate as well as our program for newcomers to Canada. It was a high-energy, fast-flowing, inspiring conversation. It was also extremely successful, building awareness for The Chang School and advancing our leadership position as a resource for career changers.
Leaders are the face of a continuing education institution, and social channels provide one of the best chances we have to speak directly to learners—professionally, personally and passionately.
Here are seven lessons I've learned about how to make the most of social media as an institutional leader:
1. Have a plan
Support the development of a strategic content plan for your institution and include clear objectives. This helps to ensure that social communication is targeted and relevant to your audience.
2. Lead by example
I stay active on Twitter, LinkedIn and Facebook. I make it a priority. That way I feel I can encourage others in our organization to serve as brand ambassadors, too. The power of your social network will benefit your institution.
3. Stay on message
Brand alignment is key. Reference your institution in your profile images and descriptions. In terms of content, think about the places where the values of your organization intersect with your own values. Project those shared values in your personal posts.
4. Be engaging
Ask questions. Engage in conversations. Challenge your audience. Make the occasional provocative statement. When you draw responses, reply promptly to keep the conversation going.
5. Be genuine and express your personality
As a leader on social media, you have the opportunity to represent your institution and to make yourself accessible for communication. Express your personality and let your enthusiasm shine through.
6. Leverage when possible
We're all busy, and keeping up with social media can be time-consuming. If I can promote or amplify Chang School announcements, I do. This gives me content to share and helps to keep our institution top-of-mind with my network.
7. Take chances
The digital world is constantly evolving. Be open to trying innovative approaches. Accept that they won't always work but that you can gain valuable insights from every experiment.
Continuing education institutions can't afford to ignore social channels. They are integral to any comprehensive marketing communications strategy. By encouraging innovation, supporting strategic initiatives, and stepping into the limelight ourselves, we as leaders can help ensure that our organizations continue to reach the most receptive non-traditional audiences for the continuing education we offer.
You Might Also Like