Creating a Plan for Summer Melt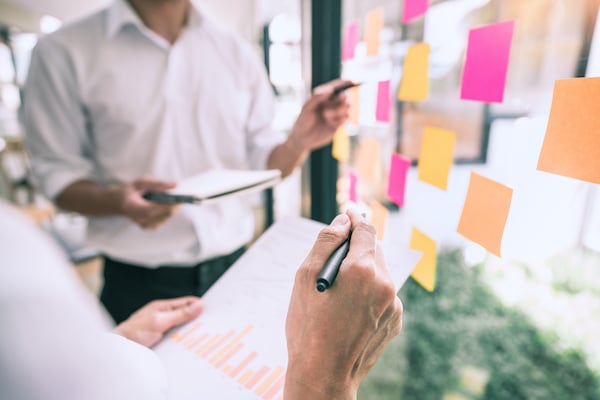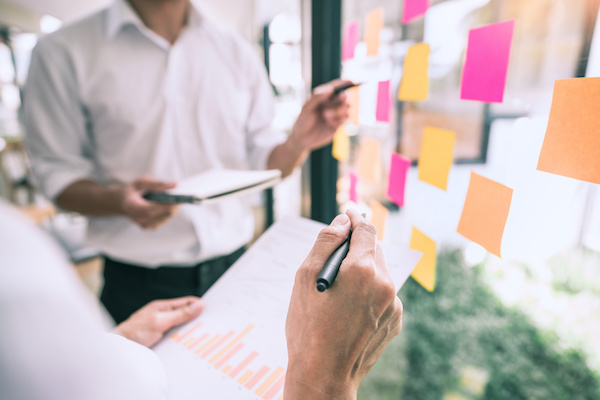 As the temperature rises and summer approaches, all sorts of melt-related thoughts pop up. Chocolate melting, ice cream melting and—in higher education—students melting are challenges to address. Enrollment management personnel are closely watching the numbers and strategizing ways to keep the summer melt percentage as low as possible to produce a strong incoming fall class. A comprehensive, strategic melt plan is a must.
Challenging Enrollment Situation in Higher Education
Many institutions of higher education (IHE) are facing enrollment challenges, especially since COVID. Increasingly, students and families are questioning the value of higher education. Employment opportunities with higher salaries are readily available for high school graduates, which has led to fewer students actually choosing higher education. In addition, the demographics of students in the high school pipeline are changing. There is a larger percentage of first-generation and traditionally not-college-going students. These factors coupled with the looming enrollment cliff have heightened the importance of a strong summer melt strategy.
Successful Melt Plan
As early as March, IHE should begin building out their plan to combat students melting away over the summer months. The plan should incorporate and possibly engage multiple areas of campus. The idea that recruitment and retention are the entire campus community's responsibility definitely comes into play with the summer melt plan. The melt plan may vary based on the institution's size and mission. Regardless, there are several things to consider.
Focus on building the student's sense of belonging: Help the student feel wanted and build excitement for the institution and community.
Plan for the potential student and family questions, concerns and needs: Integrate and highlight resources and services that offer various levels of support.
Admissions and marketing should work in lockstep: Content and graphics should be strategic and on brand. Each piece of the plan should have an apparent why and be intentionally strategized.
Integrate and engage the entire campus community in the plan including academic departments, academic advisors, alumni and student services. Make sure campus understands how they fit into the plan and support them in their contributions.
Strategically utilize various modalities: email, text, social media, phone, mailings, video messaging, YouTube, Zoom, etc.
The plan should include specific, targeted and personalized communications as well as general all-student messaging.
Intentionally and strategically schedule outreach and modality.
Consistently include date and deadline notifications.
Melt Plan Components
Putting the pieces of the plan together can be a fun exercise. Building excitement for the institution and highlighting why it is a great choice is a positive and energizing activity. Many campus areas can be involved in developing the plan, but admissions and marketing should lead, guide and manage the process and plan.
Academic departments
Welcome/introduction letter from the department chair or a key faculty member.
Communication to generate excitement: high-impact practices/opportunities, Welcome Week events/picnics, etc.
Include names and faces when possible.
Involvement/student engagement services
Communications to generate excitement and set expectations: orientation, Welcome Week, first-year experiences, etc.
Pieces to help establish familiarity: residence hall life, eating in the cafeteria, sitting in a classroom, attending a football game, studying in the library, etc.
Highlight campus resources and when to utilize them: academic advisors, disability services, wellness center, residence life, student success center, etc.
Alumni
Share stories and experiences of those who came before.
Highlight amazing alumni accomplishments.
Help students see themselves as alumni and able to reach the finish line.
Engage the Student's Support System
Remember to include outreach and messaging to the student's entire support system. High school counselors, parents, family, coaches and others are all potential partners that IHE should embrace. Establishing a relationship with the student's support system can not only benefit the melt efforts but also contribute positively to retention efforts throughout the student's entire academic journey.
There are various third-party companies an IHE can contract; however, if tight budgets are restrictive, communications can be strategically built into the melt plan. This outreach should include at a minimum the following:
Monthly newsletter to parents (with increased and diversified outreach over the summer)
Monthly newsletter to high school counselors and community college connections
Branded notepads, pens, t-shirts for high school counselors
Informational webinars and social media communications at strategic times
Monitoring the Plan
To achieve the greatest success through the melt plan, it should never be static. The action steps and purpose for each communication must be monitored. For example, if the call to action is regarding the housing deposit deadline, the number of housing deposits submitted should be tracked. Click-through rates, YouTube and social media views, and webinar participation numbers are all examples of metrics to monitor. During weekly Melt Plan Committee meetings, rates should be reviewed and compared, week over week and year over year, to determine when and how modifications to the plan are needed. The more flexible and responsive the plan, the more positive the outcomes.
Closing
With a declining number of students choosing higher education after high school, colleges and universities must be more strategic and engaged with new, incoming students to keep them from melting away. A comprehensive melt plan involves more than dates, deadlines and pictures of students having fun. It should be developed early in the spring semester and modified to stay strategic and responsive. The plan's messaging and purpose is not only to inform students but also to provide next steps in preparing for the fall semester. It should also build excitement and a sense of belonging. Working closely with marketing, admissions guides the plan's development, then owns it and runs it. Other campus units should be engaged with the process and supported in their contributions. In addition, people within the student's support system should be active partners in the process.
An effective melt plan not only improves matriculation rates, but it should also complement orienting and onboarding of new students at the beginning of the semester. Ideally, summer melt is less than 6% to 8% of the new, incoming class, but changing student demographics and greater competition for students have contributed to higher melt rates, especially since COVID. For best results, the communication plan needs to be strategically timed with varying modalities and personalized, targeted messaging.
Author Perspective: Administrator
You Might Also Like