Pride Month is an Opportunity to Lead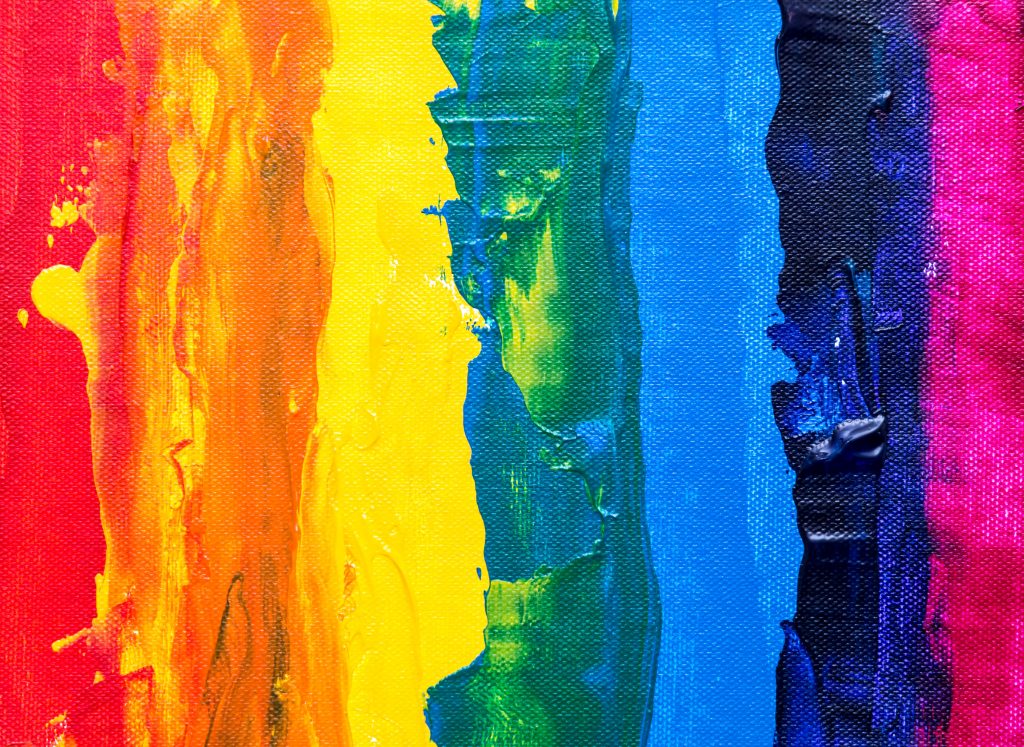 Pride month can spark different emotions, especially for those of us, who like me, grew up in a time when being gay was less accepted than it is today. Although we have witnessed a steady progression of understanding and acceptance over the past 50 years, we have also endured—and continue to endure—hate and bigotry.
We must continue to recognize "coming out" as an act of courage that requires individuals to reconcile messages they received from family, friends, and our culture with their true self. For far too many, these messages have sown the seeds of internalized homophobia.
LGBTQ+ students tend to be targets of harassment, and there is strong evidence that members of this community are at a higher risk for experiencing mental health challenges – especially depression and anxiety disorders.
As leaders in higher education, we can't ignore the challenges LGBTQ+ students may face as they pursue higher learning, nor the many contributions that will remain hidden in a non-inclusive culture and organization as the gifts of faculty, staff, and students remain stifled.
That is why as we celebrate Pride this month, we remain painfully aware of the work left to do. With anti-LGBTQ+ laws popping up across the country, Pride month marks a moment for university leaders to consider what they can do to support and foster greater inclusion for LGBTQ+ students, faculty, and staff. Simply put: a culture of inclusion stems from the top.
The widely accepted management tenet that diverse organizations perform better when employees feel included also applies to universities. When faculty, staff, and students know they are accepted and matter to the community, they will speak up, collaborate, and perform their best.
As university leaders, we have one of the most important roles to play when it comes to fostering a greater sense of inclusion among LGBTQ+ students, faculty, and staff. We can do this by:
1) Asserting and Demonstrating Commitment.
Leaders set the priorities for a school. A public commitment to the inclusion of the LGBTQ+ community can have a dramatic impact on faculty, staff, and students. Clearly articulate your inclusivity goals, be specific about plans to achieve them and provide regular updates on progress.
In addition, ensure leadership focuses on issues impacting the LGBTQ+ community, being mindful of the intersectionality with other marginalized identities. For example, new state legislation can have a big impact on students. The leadership committee can help formulate your response.
2) Training and Setting Expectations for Faculty and Staff.
The cultural assumptions of instructors will likely influence their interactions with students. Trainings can help them identify these assumptions and modify discussions, course materials, assignments, or exams accordingly. Articulate clear expectations for faculty and staff and then provide the training and resources necessary to meet those expectations.
In addition, it is important to recognize the leadership contributions of LGBTQ+ faculty members. One powerful way to support inclusivity among faculty and staff is through employee resource groups or ERGs. This creates a safe space for LGBTQ+ employees—a community in which people can support each other and feel supported by allies.
3) Fostering an Inclusive Student Community.
Students come to higher education with a wide range of exposure and pre-conceptions. Some may not understand the LGBTQ+ community and the unique challenges their peers may face. Help community members understand their peers' lived experiences in through events that build support within diverse student communities as well as brings to together all students to learn from each other and develop empathy across identities.
It is also important to ensure that the LGBTQ+ community and other marginalized have the support and safe spaces they need.
As university leaders, we have a responsibility to ensure all students can succeed. Take time this Pride month to evaluate your leadership when it comes to LGBTQ+ inclusivity. Celebrate how far we have come, but don't stop doing the hard work to help get us where we need to be.
Author Perspective: Administrator
You Might Also Like