Challenging the Status Quo: Top Three Priorities for Today's Business School Leaders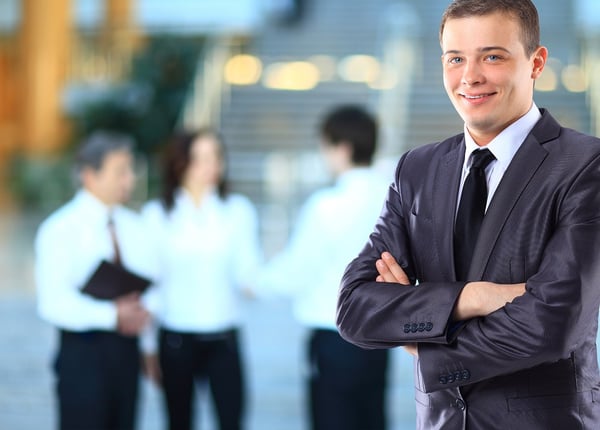 Today's management education marketplace is currently defined by an unprecedented level of volatility and competitiveness. The rapid convergence of a myriad of factors and conditions have resulted in a global management education environment that has become fundamentally transformed from the one in which business schools and colleges operated just ten years ago. Many of these pressures have resulted from external dynamics beyond the control of management education institutions. These include emerging globalization and demographic trends, the proliferation of technological platforms and distributed learning environments, the growth in the number of business school programs (degree and non-degree) and the evolving expectations of corporate hiring partners.
Other industry challenges, however, have been self-induced and this is where so many business schools are now focusing. Business schools' inability to move beyond an ossified business model—one that in many ways is increasingly out of touch with the needs of a 21st-century global marketplace—has in part, resulted in the marginalization and the commoditization of the flagship MBA degree. In addition, the current cost structure associated with business schools has led to price-point divergences among institutions that is unsustainable. Finally, the inability of many schools and colleges of business to adjust and overhaul their curricular and programmatic activities enabling them to keep pace with (let along to get a head of) the market in which they're trying to compete is at the core of the industry's challenges.
I believe there are three very specific priorities that business schools leaders must address in order to ensure the long-term viability, growth and competitiveness of today's management education industry. The first priority is to recognize that the knowledge, skills and mindsets required for success in a 21st-century marketplace have changed faster than business school curricula and programs. The relentless necessity for endless market innovation has put greater demands on business school graduates. Simultaneously, fundamental and timeless skills like communication are more critical than ever. Today's fast paced, multi-stakeholder world make the application of these skills more crucial and more complex than ever.
At its best, the content of business schools (primarily graduate management education programs) enable students to achieve their own personal and professional goals as well as the goals of the hiring organization. Today, notions of performance and innovation are a baseline requirement in all kinds of business organizations in all kinds of geographic locations. Many schools continue to transfer the same content in the same way as they've been doing for the past 20 years—maybe even longer. The siloes, outmoded pedagogies and discipline-specific course content more likely reflects what is comfortable for faculty members and business schools than what is necessary in today's market. The individual faculty contributor model, reflecting the prevailing ethos in virtually all business schools, is coming up against a market that demands something more.
In addition to a reassessment of the knowledge and skills that business schools teach, a renewed focus on how knowledge is transferred in business and other professional schools must also be a priority. The last big market-driven innovation in how business schools deliver content is now more than 20 years old, invented and deployed in the 1990s. As the marketplace has evolved toward one that is considerably more global, more connected, and more entrepreneurial and knowledge-based the pedagogies associated with business schools must reflect this new reality. We know from the plethora of data collected from employers that student knowledge and technical skills rarely rise to the top in terms of recruiters' highest-priority demands. Virtually all business schools are able to effectively transfer the core body of knowledge that has come to define a business education in recent generations. But this is no longer sufficient. A 2014 GMAC corporate recruiter survey, for example, indicated that oral communication, listening, written communication, drive and adaptability represent the most important priorities. These capabilities are not generally best transferred or developed in traditional classroom settings.
The third priority for business schools in today's competitive environment is the extent to which they can connect with the marketplace. Often, activities that connect students to the marketplace through experiential or action-based learning, co-ops, internships, global engagements or entrepreneurial activities (leveraging a lean launch-pad process toward enterprise creation, for example) are secondary or ancillary to the core academic experience. The core academic experience remains largely a function of discipline-based courses, taught through standard lectures or cases or other traditional pedagogies without consideration for how these methods connect students to the dynamism of the marketplace in which they will ultimately be competing.
There are several problems with this approach. First, there are very few critical issues in the 21st century that will be addressed from a single-discipline perspective—experiential activities operate at the intersection of the disciplines. Second, most business schools have yet to optimize the analytical rigor and market relevance components of their programs (they're usually much better at the rigor part). Finally, traditional courses, core or otherwise, must be structured and delivered to support students' abilities to become value creators as a conditionof the management education experience, not as a by-product. In other words, the paradigm needs to be flipped so that the substantive and experiential activities represent the "core" business school experience.
Today's business school leaders must be prepared to challenge the orthodoxies and the traditions of the management education experience. They must create an organizational design structure that facilitates and enables faculty members to step out of their comfort zones, to take risks and to reimagine the business school experience. We cannot meet the needs of a 21st-century global marketplace with a 19th-century academic model.
Author Perspective: Administrator
You Might Also Like