Adult Education and the Pending Student Loan Crisis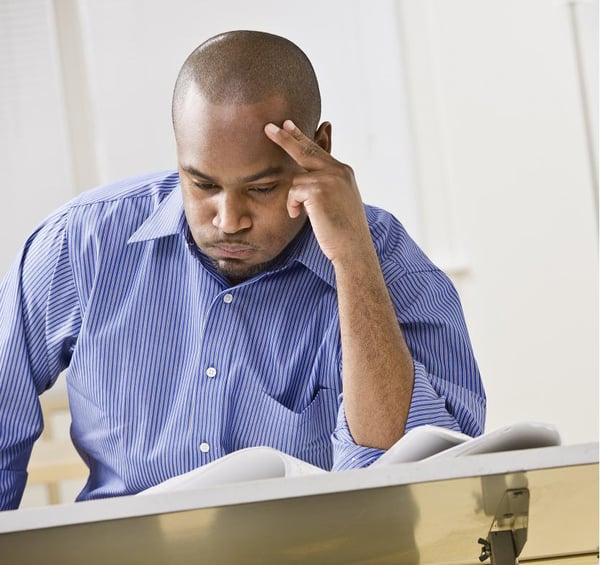 Education has always been as essential to the American Dream as buying a home, getting married and having 2.5 children. But with the skyrocketing rates for tuition and fees at colleges and universities, the American Dream is quickly becoming a nightmare for many families — both the wealthy and the not-so-wealthy.
According to William E. Brewer of the National Association of Consumer Bankruptcy, this could be America's next "debt bomb" (O'Shaughnessy, 2012). After October 2010, student loan delinquency increased by 22 percent compared to its 2007 rate (Tourvalai, 2013). Student loan debt far surpasses credit and auto loan debts. In fact, student loan debt increases hand-in-hand with credit card debt. Unfortunately, while debt is skyrocketing, wages aren't keeping pace.
In 2008, America witnessed a major financial bomb in the housing arena. Although recovery has been slow, some improvements are underway. So, the question is, will we be able to avert the student debt crisis or will the economy fall victim to another economic insurgency?
Another common phenomenon at play is that of students incurring debt and not completing school. According to a Chronicle of Higher Education report, the non-completion rate for private, non-profit institutions was 19 percent while the rates at two-year public colleges and for-profits were up to 46 percent (Aleem, 2013).
If the situation wasn't bad enough, there is a lot of unscrupulous behavior occurring within higher education. According to PBS Frontline documentary, "College, Inc.," many for-profits are using high-pressure tactics and misinformation to drive enrollments (Crofford, 2012). These offenders are developing programs that benefit their own bottom-line, not their students. With all this hoopla about debt and the commoditization of education, some schools are changing the face of higher education and incorporating a new transformative model.
Case Study: MIT and Free Open Courseware
The Massachusetts Institute of Technology (MIT) is one of the United States' oldest and most cherished higher education institutions. It is no surprise that, given its history of innovation and leadership, it is headlining a new, free online education initiative. This new model is not the entirety of its curriculum delivery; however, it is certainly paving the path towards a new pedagogical model.
According to Forbes, MIT represents the next logical evolution in the mushrooming business of free online education (Crotty, 2011). Users are given access to everything regular online students have, the sole difference being that they won't receive a degree for course completion. However, they are able to obtain a certificate of completion. In this day and age of accreditation and "diploma mill" issues, receiving a certificate of completion from a prestigious school may trump most of these Johnny-come-lately school brands.
And the best news: it's free.
Will free online education save us from another economic bust? I certainly hope so.
– – – –
References
Aleem, Z. (2013) New Report Examines Debt Burdens for Noncompleters. The Chronicle of Higher Education Online. April 11, 2013. Retrieved from http://www.aacrao.org on April 11, 2013.
Crofford, B. (2012) The 41 Trillion Question: The Student Loan Debt Crisis. Echo Online. November 8, 2012. Retrieved from http://echo.snu.edu on April 10, 2013.
Crotty, J. (2011) M.I.T. Game-Changer: Free Online Education for All. Forbes Online. December 21, 2011. Retrieved from http://www.forbes.com on April 18, 2013.
O'Shaughnessy, L. (2012) Student Loan Debt: The Next Financial Disaster? CBSNews Online. February 9, 2012. Retrieved from http://www.cbsnews.com on April 10, 2013.
Tourvalai, H. (2013) More Evidence on the Student Debt Crisis: Average Grad's Loan Jumps to $27,000. Forbes Online. January 29, 2013 Retrieved from http://www.forbes.com on April 10, 2013.
Author Perspective: Administrator
You Might Also Like