COVID-19 Communication and Collaboration: Keeping Everyone in Tune During Times of Crisis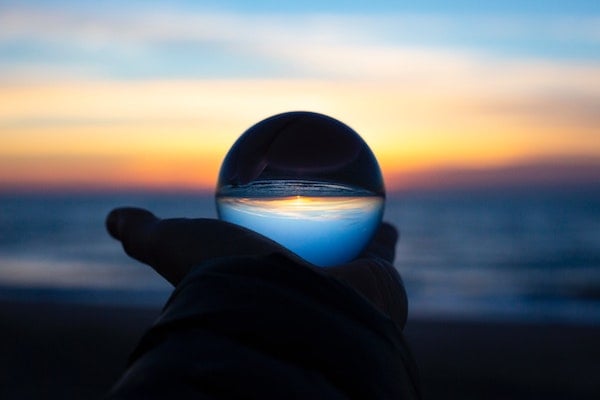 In response to the coronavirus crisis, institutions have been forced to switch programs to online. Luckily for Champlain College, they've already been teaching online programs for over 20 years. So how has COVID-19 affected its community? Most importantly, what responsibilities do leaders have to their staff and students? In this interview, Laurie Quinn discusses Champlain's response to the outbreak, the roles leaders have in the pandemic and how to effectively adapt to this shift in education.
The EvoLLLution (Evo): How has Champlain College responded to the COVID-19 outbreak?
Laurie Quinn (LQ): We've responded with the range of emotions and actions typical of all organizations that are mission-driven and have constituencies that they're proud to serve. That's everything from the most tactical to the most complex ethical decisions in real time.
I've been really proud of our faculty, staff and students for the ways in which they have responded to this crisis. They've really come together, shown a lot of creativity and demonstrated an enormous amount of collaboration. It is truly unprecedented.
Evo: What role has Champlain Online's staff and leadership played in facilitating the transition to remote learning happening across the rest of the brick-and-mortar College?
LQ: Our expertise in online learning dates back to 1993, so we've had a fair amount of practice and know what it looks like to serve a student population that is not physically present on our campus. That said, the students who do attend our campus-based programs are both of a different age group and were expecting a traditional educational experience on a campus when they chose us.
Our transition has involved a lot of collaboration between faculty members on campus and online. We've seen a very encouraging peer mentoring network develop quickly in response to this crisis. A number of campus-based faculty members raised their hands early on, ready to help those who are less experienced with remote instruction.
Our Center for Learning and Teaching has also responded by offering a wide range of resources. Faculty have appreciated details and depth of those resources' details and depth as they immerse themselves into the complexities of preparing — with very little notice — for remote instruction re-evaluating their course outcomes. What learning objectives are part of this course? If they start by asking themselves that question, they're able to solve the problems at hand quickly. With their peer communities and support from our academic teams, they're able to pivot quickly to this instructional format.
We're optimistic about the outcomes they're going to be able to achieve with their students in these new formats, given the thoughtful way they've approached this transition and the support they've received for it.
Evo: How are you communicating changes to learners, faculty and staff?
LQ: One of the very first things we did was set up the college's response website. We have been radically transparent in posting all communication there so multiple audiences can see what we are communicating to the various constituencies we serve. That transparency has been important to our success under these unprecedented conditions.
We've seen a lot of appreciation for our communication's depth and breadth at this time. We feel strongly that it's impossible to over-communicate right now. We're looking at all different mediums like emails, video messaging or postings. All of those formats have been marshalled as quickly as possible to make sure that our community stays well connected and folks feel supported — whether their needs are tactical, social or emotional.
Evo: How are people adapting to the change so far?
LQ: Higher ed has a reputation for being a bureaucratic kind of environment and, at its worst, an environment where turf is really closely held. I've been proud of Champlain College for the collaboration and the collegiality its community has displayed, which is in turn allowing us to transcend any bureaucratic hurdles or silo-ing that might otherwise limit our ability to respond.
We've been able to come together as one community in short order, and I deeply believe that foundation existed before COVID-19 and will continue long after. You can't build that environment in a couple of days, and we have had the good fortune of drawing on that organizational and institutional culture from the beginning.
I'm excited about the potential of some new best practices that will come from all the unexpected work we're doing both as individuals and as teams.
Evo: Have any elements surprised you regarding the shift itself, how institutions are operating and people are responding?
LQ: Our ability to be adaptable and overcome the traditional barriers of time and space of specific roles has been incredible. All of us have been surprised and encouraged by how flexible and adaptable our teams have been. Even ten days ago, we couldn't have imagined that the kinds of problems we're now solving could be solved so quickly.
My hope for higher education — and my confidence in Champlain's response — really does rest in this idea that, although we've been forced to change faster than anyone wished, we as a higher education community will emerge stronger after this very difficult period.
We'll be stronger in terms of organizational adaptability and navigating change.
This interview has been edited for length and clarity.
Editor's note: This interview was recorded on March 19, 2020.
Author Perspective: Administrator
You Might Also Like